NMW 2016: NEW OPPORTUNITIES FOR BUSINESS GROWTH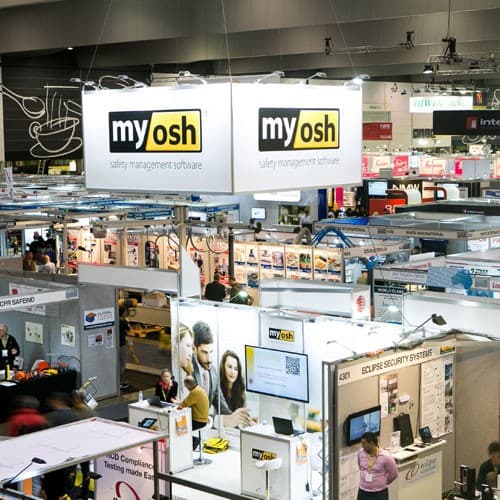 National Manufacturing Week is shaping up as a brilliant forum for manufacturers and allied industries seeking new opportunities for business growth. 
To be held at Sydney Showground, Sydney Olympic Park from May 11-13, NMW 2016 will feature the latest industry innovations.
NMW had a major impact on industry when last held in Sydney two years ago: attracting some 6,000 visitors (nearly half being senior executives or engineers) who rated the event highly.
An independent survey found eight out of 10 NMW visitors left with plans for investing in technologies or services they'd seen at the event.
NMW 2016 will build on its track record, with a new focus on emerging opportunities through its co-location with Inside 3D Printing Conference & Expo, the Sydney edition of the world's largest 3D printing event.
Inside 3D Printing will give industry a first-hand look at how 3D printing is revolutionizing manufacturing, medicine, aerospace and other industries with opportunities to engineer create new products more quickly, locally and innovatively than ever before.
NMW will also be co-located with the Safety First Conference & Expo, Australia's one-stop safety event.
Launched successfully in 2015, Safety First combines a showcase of safety solutions alongside high-level access to safety industry leaders.
In 2016, Reed Exhibitions (organisers of NMW) offers attendees access to expanded opportunities for One-to-One Meetings.
These executive business meetings give industry professionals a unique opportunity to meet with selected companies throughout the week to make new connections and help achieve their business objectives.
NMW 2016 will be home to over a thousand innovative products and services, from some 200 European, Asian and local companies.  
The Welding Technology Product Zone will feature the latest in welding solutions from Kemppi.
This includes the FASTMIG family of high end MIG welding packages, as well as welding quality, traceability and documentation management systems.
NMW will also see the return of Bector Pumps with new, oil lubricated vacuum pumps that will delight companies looking for medium to high vacuum levels.
NMW 2016 will also feature a Seminar Theatre offering free access to industry experts presenting strategies and case studies on vital R&D and Digital topics, to put manufacturing professionals at the leading edge of the industry.
"One of the real advantages of being at NMW", said Richard Denmead, Director of Penrith-based dry ice cleaning business Cryonomic, "is that you get to see many technologies in action, giving you a real-world insight into how they might help your business move ahead."
"With our dry ice cleaning technology, it's important that we get in front of people to physically show how the machines work. Being able to see and touch the gear really does give you a sense of how a machine could help your business."
"Beyond that, NMW is such a large melting point of industry that you just never know who you're going to bump into - which is why it's so very important to be there." he added.
Due to popular demand, NMW will feature an expanded demonstration program, delivering the opportunity to see and evaluate new technologies in action.
"One of the strengths of NMW's seminar and demonstrations programs is that, in addition to giving attendees free access to new ideas, the programs spark the opportunity to see, touch and try new technologies, to gain a real understanding of how they could expand business capabilities." said John Gorton, Event Director, for Reed Exhibitions.
"And with high profile companies such as Kemppi, Multicam, Sage, Konica Minolta and Millsom Hoists, alongside new companies with emerging technologies committed to participating, NMW 2016 will be the place to be inspired by the new opportunities for business," Mr Gorton said.
Registration for NMW is free for trade visitors.
Visit: www.nationalmanufacturingweek.com.au to access a wealth of services, including a forum for connecting with NMW participants ahead of the event.
Registered visitors can get event and exhibitor updates as the NMW program is finalised.
Pre-registration also means you'll skip the queues when the doors open in Sydney.
When: May 11-13
Wednesday 10am-6pm
Thursday 10am – 8pm
Friday 10am-4pm
Where: Sydney Showground,
Sydney Olympic Park