NMW 2015 FINISHES ON A HIGH NOTE
08-06-2015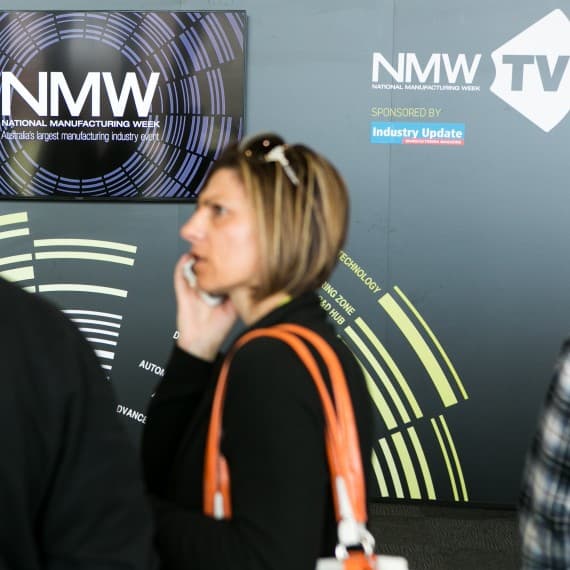 National Manufacturing Week (NMW) 2015, Australia's premier manufacturing exhibition, ended on a high with strong visitor numbers and positive feedback from exhibitors.
Event organisers Reed Exhibitions said the event attracted a significant number of C-level executives, managers and other business decision-makers responsible for making technology investments in their businesses.
People from across Australia and overseas attended NMW to investigate new products and services.
Mr Alistair Boyd of Innovative Welding, whose stand showcased welding technologies including the new K-Tig welding system, said: "We've had a huge amount of interest and a good number of leads, from all around the world, including quite a few from New Zealand.
"It really helped our cause to give both a presentation and a demonstration at NMW. In fact, one visitor to our stand had been specifically directed by colleagues in the United States to come to the demo – we were blown away to have interest from the US."
NMW 2015 also presented a full speaker program, with industry experts including ASEA's Linsey Siede, Dr John Blakemore, KPMG's Dr Gary Veale and international LEAN guru, Bob Sproull sharing strategies for boosting performance and underwriting innovation.
VIC Shadow Minister for Innovation David Southwick, was a special guest at the presentations.  
As well as attending Andrew Lowe, Shelston IP's presentation on Turning Innovation into Market Success, Mr Southwick toured the exhibition showcase, commenting: "Having run businesses before entering politics, I understand the great opportunities trade shows create in networking and education." 

"It's been great to attend the National Manufacturing Week exhibition and meet many innovative businesses. NMW has established a fantastic synergy of innovators and new solutions, which is great news for local industry." 
Above all, the common thread in feedback is that visitors attend NMW to see and touch new technologies," said Anthony Reed, NMW 2015 Exhibition Director.
"Almost everyone comes away from NMW having seen game-changing products and services.  A comment that was overheard more than once during this year's event is that it's just an eye-opener about the range of technologies that is available to industry."
NMW 2016 will be held in Sydney from May 11-13.
Drawing on the growing importance of 3D printing and related technologies for rapid prototyping and new product development, NMW 2016 will include a dedicated 3D Printing Conference.
For more information about NMW 2016 visit: www.nationalmanufacturingweek.com.au.