NILFISK UNVEILS FIRST HYBRID COMBINATION MACHINE
30-09-2015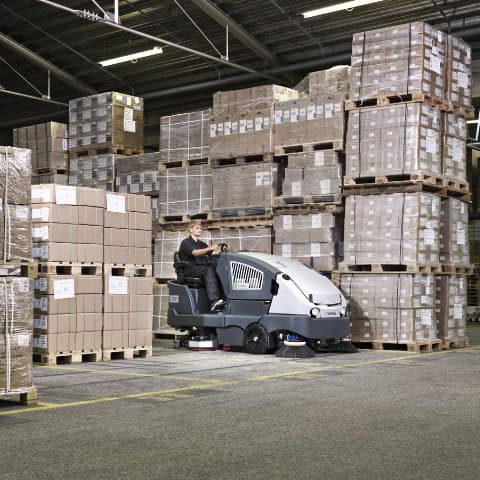 The CS7000 is the first hybrid combination sweeper/scrubber machine from Nilfisk.
With less environmental impact and reduced cost, the Nilfisk CS7000 provides highly efficient industrial scale cleaning.
It is ideal for floor cleaning in warehouses, distribution centres, manufacturing plants, food and beverage, transportation facilities, stadiums and arenas.
The Nilfisk CS7000 offers no-tool consumables replacement and one-touch controls for easy and risk free operation with optional Ecoflex and Dustguard systems available.
The Nilfisk CS7000 combination sweeper-scrubber is available in three models,
LPG-Hybrid, Diesel-Hybrid or Battery. Sweep and scrub in a single pass, or use as a sweeper or scrubber depending on your application.
Another innovative feature is the elimination of large hydraulic reservoirs, filters and oil coolers as well as 98% of leak-prone hydraulic hoses, pumps, motors and valves. These hydraulic functions are replaced by an intelligent system of electronically-controlled electric drives resulting in fewer components, less complexity and lower maintenance costs.
Nilfisk
Ph: 1300 556 710