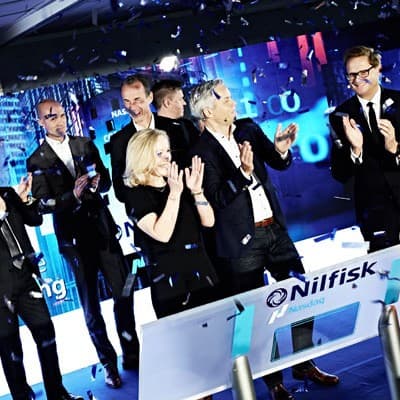 Celebrations in Copenhagen
Nilfisk has been successfully listed as an independent company on the Copenhagen Stock Exchange. To mark the event on 12th October, the leadership team, led by CEO Hans Henrik Lund, rang the opening bell to mark the historical milestone in the company's history.
"Nilfisk has successfully been a part of NKT Holding since 1989. During this time, we have worked diligently to develop Nilfisk into a leader in our industry, and as a result we have created a strong and financially robust company that is able to thrive independently," said Lund.
"The entire Nilfisk community throughout the world has contributed to this journey and we are extremely proud to celebrate this significant company milestone."
The stock exchange listing has been celebrated by Nilfisk employees across more than 50 locations worldwide. However, the move will not lead to any significant changes for the company's more than 250,000 active customers.
Nilfisk
1300 556 710
www.nilfisk.com.au