NHP expands popular Din-Safe series
19-08-2014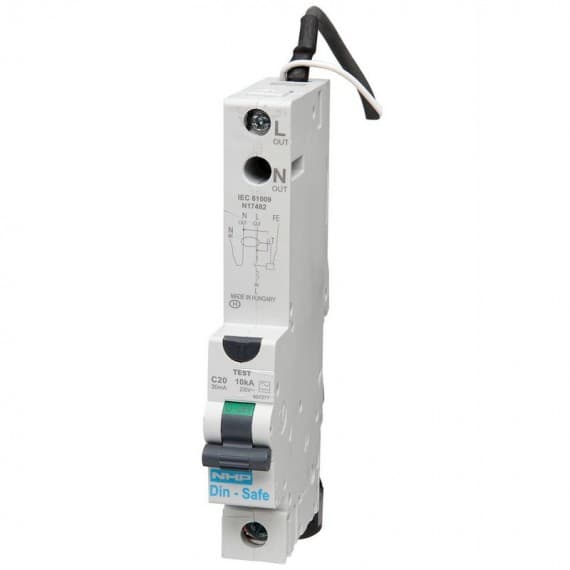 NHP Electrical Engineering is expanding its popular Din-Safe long body RCBOs (DSRCBH series) to include D curve trip characteristic and 100mA RCD sensitivity options.
Common features of the DSRCBH series include:
Compliance to AS/NZS 61009
Single module width of 18mm
10kA short circuit breaking capacity in C curve
Type 'A' RCD with 10mA or 30mA trip sensitivity and neutral and earth (PE) flying leads Perfect for installation in NHP's Concept Panelboards.
The D curve trip characteristic complements these existing features and is suitable for high inrush current loads whilst 100mA RCD sensitivity is suitable for installation/equipment protection purposes where 30mA sensitivity is not required.
The expanded range means NHP can offer customers both D curve and/or 100mA options to suit their varied application requirements.
NHP Electrical Engineering Pty Ltd
Ph: 1300 647 647 (NHP NHP)