NHP expands plugs and sockets range
22-05-2014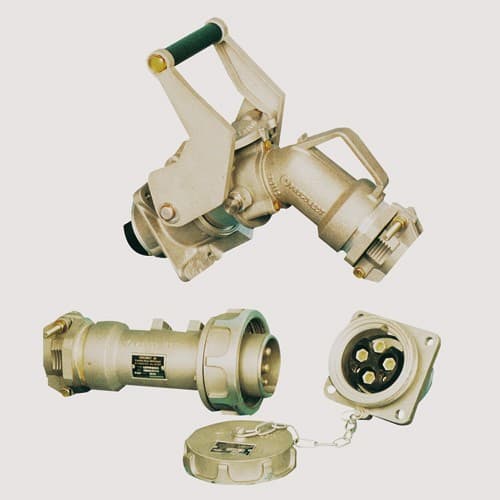 NHP has unveiled the new 3PV/3PX range from Proconect – a large extension to the existing Proconect Deconnector plugs and sockets range.
The new range provides the market with more options for mining, harbour, transportation, and commercial applications.
Proconect 3PV/3PX plugs and sockets are available in either a screw ring (3PV) or push-pull connection (3PX) system where regular use or high vibration is expected.
With current ratings starting at 160A with a maximum of 660A (at 3.3 kV), the 3PV/3PX also features IP 67/IK 10 ingress and impact protection for the harsh Australian environment. Made with corrosion proof tempered cast aluminium including stainless steel fastenings, the 3PV/3PX range provides the right solution for the most arduous applications.
A full range will be available and featured in the upcoming Plugs and Sockets catalogue:
Appliance inlets, socket outlets, straight plugs, angled plugs, extension sockets
Three phase, earth and two pilots pins or three phase, neutral, earth and two pilot pins
Crimping or screw terminal style cable connection, suiting cable cross section from 16-300mm2
A medium voltage range up to 11 kV is also available on request
Contact NHP or your local NHP representative for further information.
NHP Electrical Engineering Pty Ltd
1300 647 647 (NHP NHP)