NEWCASTLE: A PROUD AUSTRALIAN CITY THAT STILL MAKES THINGS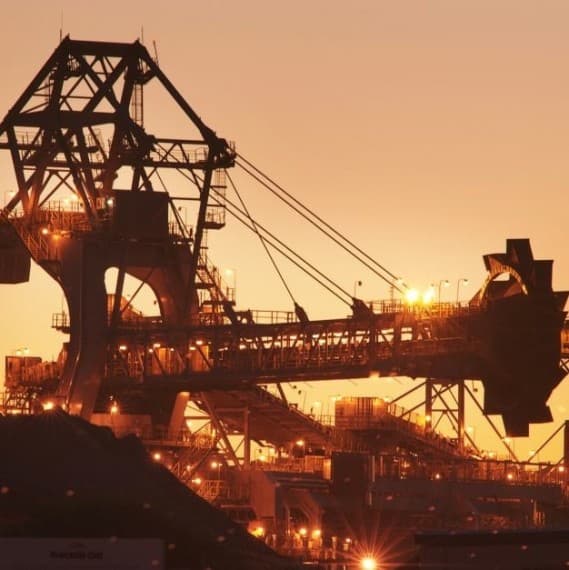 By David Trounce
As the second largest city in the state of NSW, and the largest single coal port in the world, Newcastle has a history of bright industry, hard work and productive manufacturing.
In addition to the surrounding coal mines and as the former host to one of BHP's biggest operations in Australia, Newcastle continues to thrive with a work-hard attitude.
This is reflected in the number of trade labour industries that continue to grow and thrive in this mid-north coastal town.
In addition to coal mining, Newcastle has a growing number of expert trades including the automotive industry, glass manufacturing, home building, landscaping and a strong agricultural history.
There is also an increasing interest in glass manufacturing and production coming out of Newcastle with Veridian Glass in Cardiff (Part of CSR Building Products) being Australia's largest provider of glass and the only Australian manufacturer of float glass and hard coat performance products.
A spokesperson for local glazier, Koala Glass, has concluded that much of the continued growth, particularly in the automotive and building industry is due to the continued housing development in the Greater Newcastle and Lake Macquarie areas.
"Housing keeps business in business, he says. "Houses need windows and cars need windshields, which is what keep glaziers in business. They also need mechanics, carpenters, builders and landscapers, all of which keep Newcastle in good employment for those who are willing to work hard."
According to the NSW Government Industry and Economic Profile, the Newcastle and Hunter Valley region covers an area of 183 sq km.
It has 80 percent of the region's office space and 30 percent of the region's industrial space.
In 2007 there were just over 11,300 businesses in Newcastle.
This number continues to grow and greater growth is expected throughout 2016.
Car dealerships continue to rise and have gone from 27 to over 40 since the mid 1990's, with big name brands including Chrysler and BMW joining the local ranks.
According to latest tourism statistics, visitors currently inject A$722 million of direct expenditure and nearly A$1.3 billion of indirect expenditure into Newcastle's economy.
Also, the nearby Hunter Valley is one of Australia's largest wine growing areas and is known worldwide for its large scale and boutique wineries.
With an area that spreads from Lake Macquarie in the South to Gloucester in the North West, renowned wineries like Wyndham Estate continue to produce world class wines and liqueurs.
Tourism in Port Stephens is also one of Newcastle and the Hunter Valley's other major contribution to the economy.
Crystal clear waters, whales, dolphins and white sandy beaches with giant sea turtles and fairy penguins all combine to make Newcastle a great place to work and live.