NEW ZEALAND ROCKET LAUNCH PUTS PRESSURE ON AUSTRALIA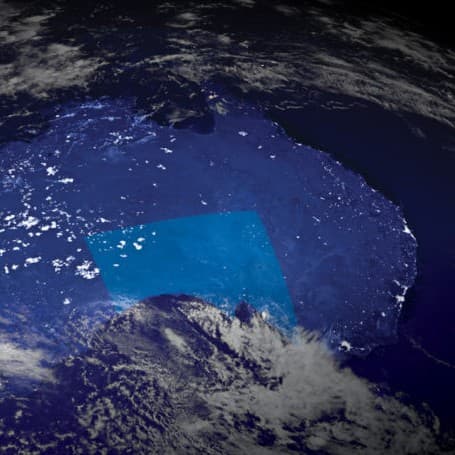 Australia has had a strong 12 months of space industry expansion, with multiple high-profile space startups emerging, and hosting the the 68th International Astronautical Congress in September 2017, where the Australian Federal Government announced it would this year establish a National Space Agency.
However, recent successes in the New Zealand space industry from company Rocket Lab made New Zealand the 11th country to launch a craft into space in mid-2017. 
"We're one of a few companies to ever develop a rocket from scratch and we did it in under four years," said Rocket Lab founder and chief executive Peter Beck.
"We've worked tirelessly to get to this point. We've developed everything in house, built the world's first private orbital launch range, and we've done it with a small team."
The company is also responsible for putting NZ in headlines again this year, with Rocket Lab succeding in using its Electron rocket, which carries only a small payload of about 150 kilograms (331 pounds), to deploy an earth imaging and two other satellites for weather and ship tracking into orbit.
The fast pace of improvement in Rocket Lab's launches may make a decent case study for the Australian Southern Hemisphere Space Studies Program (SH-SSP), which brings together some of the most promising young industry professionals and senior university students each year.
The five-week program featuring participants from 15 countries, began on 15 January and is a collaboration between the International Space University (ISU) and the University of South Australia.
Space Industry Association of Australia (SIAA) Chairman and SH-SSP Co-Director Michael Davis said the space school's final report would be presented on February 15 to provide an international comparison of the aims, structuring, governance, funding and effectiveness of international space agencies.
He said the group had already identified 71 agencies around the world, however, not all of them would be studied in detail.
"It won't be in sufficient time to feed into the expert reference group report but we think it will be still useful to the Commonwealth Government in actually making decisions about the size and shape and funding for our space agency," Davis said.
"We think it will also be a useful reference tool for space agencies throughout the world because as far as we can judge there hasn't been much done in this area of research – there's been a lot done on the legal responsibilities of space agencies but not much done on their actual activities and effectiveness and comparative funding."
Hopes are high that Australia can establish a globally competetive space agency, and begin launching craft into orbit.