NEW WEQUBE SENSOR OFFERS OCR FUNCTION
28-01-2016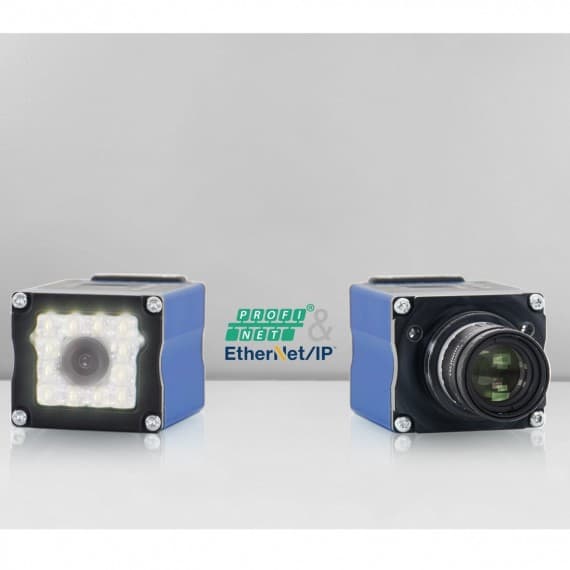 Wenglor has enhanced its range of weQube sensors making industry 4.0 and smart factory a reality.
In addition to its image processing and code reading, the weQube smart camera, available in Australia from Treotham Automation, now includes Optical Character Recognition (OCR).
The new weQube is also available with C mount threaded connection for special applications and is compatible with all commercially available C mount camera lenses.
The sensor offers a selection of suitable lenses with a variety of focal lengths and usable optics, making it very precise and flexible even from a greater distance.
It meets demanding quality requirements by fulfilling IP67 protection, and has a special protective tube to prevent incorrect mechanical adjustment of the lens.
All of the weQube sensors are equipped with two standard protocols, PROFINET and EtherNet/IP, which can be selected as required in a single device.
weQube is designed to understand and meet all possible industrial needs.
It provides a suitable solution as a platform for any requirement, whether its equipped with C mount threaded connection or auto-focus, three freely selectable types of light, two different image chips, several communication interfaces and much more.
The optical character recognition function makes it possible for the weQubeOCR to read predefined OCR-A and OCR-B fonts over numerous lines in a single scanning operation.
The weQubeOCR can be adapted to customer specific applications with the teach-in function offering extra options of teaching in new fonts, and the user interface can be set to ten different languages.
A protective stainless steel InoxSens housing with IP69K protection is available for hygienically sensitive industrial environments.
There are six new product variants with the OCR module available, with many accessories including lenses, illumination devices and protective housings.
Treotham Automation Pty Ltd
Ph: 02 9907 1788