New Welshpool Hydraulink franchise opens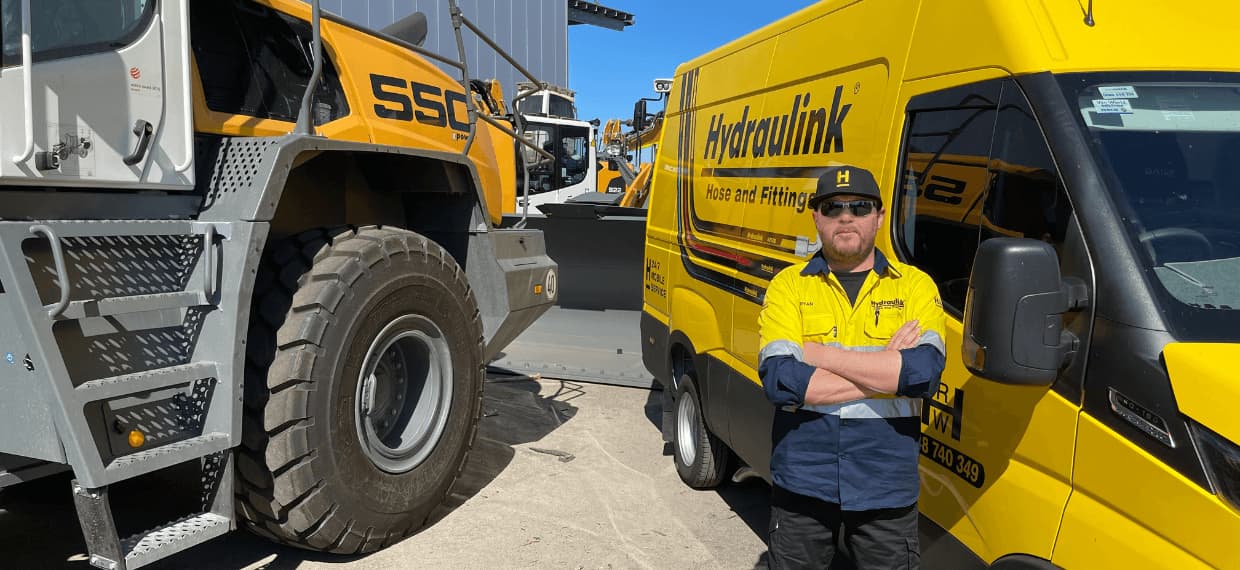 Ryan Whitside who has over 20 years of mechanical engineering experience is the new Hydraulink franchisee in Welshpool. The business is in the main industrial areas of inner south-eastern Perth, which is home to many companies that supply industries such as mining, construction, materials handling and the waste industry. 
Ryan says he chose the Hydraulink franchise because he liked the business model and wanted to run a business with growth and opportunities; plus a good reputation. His franchise joins over 400 Hydraulink service outlets throughout New Zealand, Australia, Oceania and Asia.
He adds, "I have been dealing with Hydraulink for 10 years and their product has always been high quality and their service has always been good. I think customers like their positive, can-do attitude and the fact that they apply the same uniformly high standards of service and maintenance across all sites they deal with – either single sites or multiple sites."
He says that he also likes that the company is committed to high levels of service in terms of fixing customers' faults immediately to maintain uptime and that they work with customers to detect issues before they become troubles that might cause downtime or other issues in the future.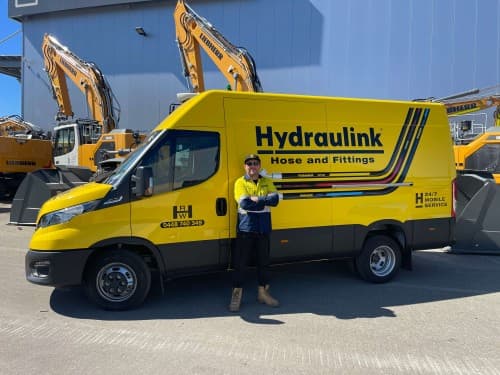 With strong industry experience he says that he has the knowledge to help customers with everything from solving mechanical problems to identifying and addressing potential safety issues on their equipment.
"This kind of in-depth mutual understanding needs to be done in a mutually respectful way, drawing on the customer's expertise and combining this with your knowledge to work with them to get an ideal outcome,"
He will run the franchise alongside his wife Tania and said they were looking forward to the variety of work they will get to do and that he believes there will be advancement opportunities where they can get out what you put in. 
He says, "This is a great incentive, as it keeps me driven and focused". 
Hydraulink – which operates under the market signature "Best Under Pressure" – delivers essential hydraulic hose, fittings and safety-compliant and traceable service expertise to industries requiring prompt, quality 24/7 service either on or off site.
Ryan's new franchise involves Canning City and nearby areas. He plans to give customers good service, competitive pricing and outstanding reliability. "It is important that customers know when they call me, they can continue on with their own work while knowing I am taking care of their Hydraulink job totally and leaving it 100 percent completed."
Hydraulink WA Business Development Manager, Greg Henderson says customers will welcome Ryan's franchise because he already has a great reputation in the industry for providing prompt, thorough and high quality service whether it is done over one or multiple sites.
"Like other members of our expanding WA franchise family, Ryan is strongly aware of the mandatory safety, compliance and traceability performance required in world-class businesses," he said. "It is also very reassuring to customers that the Hydraulink people serving their needs are already familiar with the specialised requirements of their machinery and worksites.
Greg says that customers will save time because they aren't having to constantly train new staff members on sophisticated and specialised machinery found in the Welshpool marketplace.