Published 01-04-2021
| Article appears in April 2021 Issue
New uniVision 2.3 image processing software enables quick integration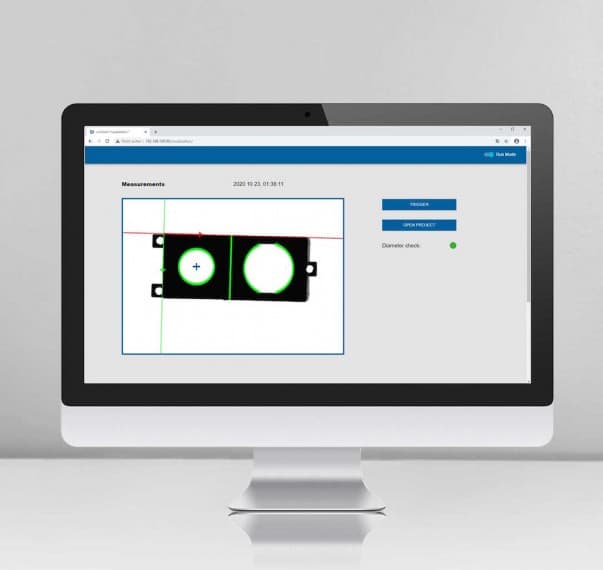 The latest update to uniVision enables quick integration of smart cameras and control units through its proprietary EtherNet/IP controls via the EtherNet/IP interface. What's more, it introduces new overlays in the web-based visualisation of results.
Wenglor's uniVision is your configurable standard software for two and three-dimensional image processing. It is compatible with Wenglor sensors available from Treotham Automation.
The open Industrial Ethernet standard is now integrated as an interface in Wenglor's smart cameras and control units.
Together with the PROFINET interface, it is the most commonly used industrial protocol in the world.
Both industrial Ethernet representatives are the market leaders in 2020 with 17 percent each,  making the hardware and software technologies available to even more users.
Variety of Interfaces for Barrier-Free Image Processing
Results of image and profile evaluations, such as measured values, detected patterns or codes, can be transmitted from the Smart Camera or control unit to the control in real time with this interface.
It is also possible to send trigger or project load commands, for example, transmit a match code from the control to uniVision products.
This makes seamless communication between the sensor, software and control even easier. In addition to the two PROFINET and EtherNet/IP real-time protocols, process data can be an output via digital IOs, TCP/IP or UDP.
Web-based visualisation allows the results to be displayed on any device in the browser. This gives users a clear overview of all relevant results – without the need for complex programming knowledge.
uniVision, the All-in-One Software
The parameterisable uniVision standard software is used to analyse images and height profiles in the field of industrial image processing. Two- and three-dimensional data from Smart Cameras, vision systems and control units with 2D/3D profile sensors can also be evaluated. The software is intuitive and clearly structured like a toolbox.
About Treotham
Treotham Automation is a leading supplier of high-quality electrical components and products to a wide range of industrial markets. Being the distributor for many world leading suppliers in their respective fields, Treotham Automation offers a diverse range of products to a variety of industries.
Treotham Automation Pty Ltd    www.treotham.com.au   1300 65 75 64