Product News, Industrial lasers & sensors
Published 23-02-2021
| Article appears in February 2021 Issue
New Turck Radar and Ultrasonic level sensors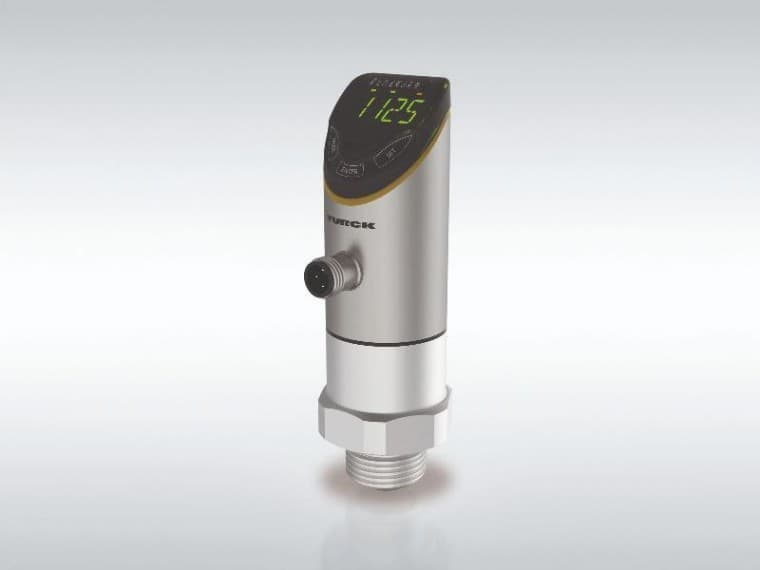 Measuring the levels of silos and tanks installed in challenging areas can prove difficult at the best of times.
Turck's new radar level sensors provide solutions for sensing applications up to a 10-metre range.
The LRS510 radar level sensors are non-contact IP67/69K devices which are ideal for applications where traditional level sensors are unsuitable due to issues such as dust, wind or light.
Without using their IO-Link capabilities they provide either two switch outputs or one switch output and one analogue output. They can be configured in distance, level or volume values. 
Utilising IO-Link and intelligent decentralised signal pre-processing Turck's LRS510 radar level sensors offer detailed analysis functions previously only available on high-end radar devices in the process industry such as signal strength, temperature values, operating hours and switching cycles.
When using the Turck IO-Link master, users can graphically display the measurement curve and access all relevant parameters without the need for extra software. This makes it possible to mask out interference from an agitator, align with real time feedback from the sensor or achieve other advanced outcomes.
Turck's LUS211 ultrasonic level sensors for small to medium sized tanks are designed to be reliable in adverse conditions. Suitable for use in pressure from 0.5 to 5 bar and for levels up to 40cm or up to 130cm the IP67/IP69K devices offer continuous signal strength evaluation and a recessed sonic transducer which provides protection in the event of over filling.
Utilising IO-Link and intelligent decentralised signal pre-processing all variants of Turck's LUS211 ultrasonic level sensors can be parameterised to existing container geometry and can directly output distance, level or volume as absolute values or as a percentage.
All Turck fluid 2.0 sensors, including both LRS510 radar and LUS211 ultrasonic level sensors offer easy commissioning and flexible installation with features such as a rotating sensing head, intuitive touch display and a single piece smooth, translucent front cap. 
The touchpad of the LRS series with capacitive buttons and a translucent front cap, is based on the same concept as Turck's Fluid 2.0 sensor platform, and enables the output of distance, level and volume values.
Thanks to their additional IO-Link interface and intelligent decentralised signal preprocessing, all variants provide a large quantity of additional information for processing in condition monitoring applications in IIoT: besides signal strength, this includes temperature values, operating hours or switching cycles.