NEW TRIBO-FILAMENT FOR 3D PRINTING AVAILABLE FROM TREOTHAM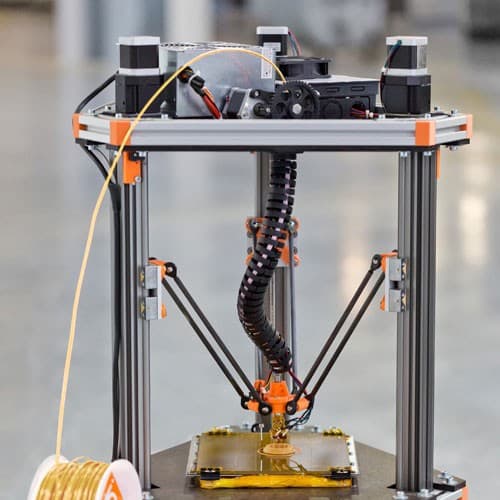 In a world first, Igus has announced its tribo filament for 3D printers, a filament that is up to 50 times more abrasion resistant then traditional 3D printing material.
Developed with engineers in mind, the new filament is able to create robustly developed prototypes for custom, or low volume manufacturing.
The new filament is available in 5 types to suit a range of different applications, all offering excellent strength and abrasion resistance, and can be used in almost any 3D printer.
The new iglidur C210 tribo-filament is a low cost chemical bearing which is more resistant to many acids, solvents and hydrogen peroxide than most other materials.
The different iglidur tribo-filaments provides an option for greater chemical resistance, higher upper application temperatures, and is an easier option for processing and printing.
Alongside this, the quick and easy 3D printing services that are available from igus provide quality design freedom, as the instant customised parts use lubrication free, wear and abrasion resistant iglidur plastics and arrive ready to install.
The new spool size offers 3 times more material, with 750g of filament.
Treotham Automation Pty Ltd
02 9907 1788
www.treotham.com.au