New Thomson linear actuator performs in rugged applications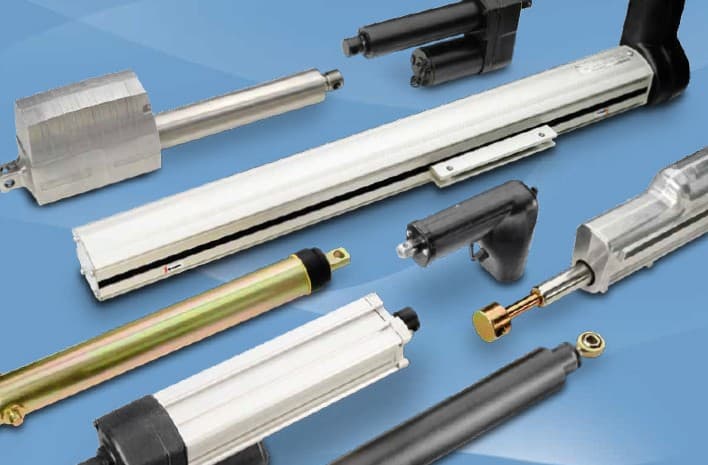 Thomson's newest heavy-duty linear actuator, the Max Jac electric linear actuator, is designed for high performance in the toughest applications.
It is built to work with virtually no maintenance while maintaining accuracy under the harshest conditions.
The Max Jac actuator, available from Linear World, has a stainless steel adapter and extension tubes which prevent leakage and enable it to achieve IP69K protection class status.
It is built to work virtually maintenance-free in environments where it encounters fertilizers, mud, sand, high pressure water jets, slush, salt water, snow, heat or heavy vibrations.
The Max Jac is not only tough but it also delivers high speed, efficiency, and accuracy in a compact envelope.
This versatile actuator successfully completed the following rigorous tests without compromise in performance and accuracy:
• 500 hours of salt spray
• Exposure to aggressive substances such as fertilizers, acid, oil, grease and cleaning agents
• Rigorous vibration testing
• Extreme temperatures ranging from -40°C to +85°C.
The Max Jac can be used in many types of applications, but it excels when used under the harshest conditions. Every aspect of the actuator has been designed to ensure longevity, reliability, and performance.
Unlike most actuators, the Max Jac can be washed directly with high pressure water jets and even submerged for short periods when not operating.
This eliminates the need for bellows or other protective devices.
The Max Jac simplifies cleaning and installation, reduces the size of the installation and lowers the total cost.
And it can be custom designed to accommodate the demands of your specific application.
Linear World
Ph: 03 8586 6977
www.linearworld.com.au