NEW TECHNOLOGY CAN PREDICT WORKPLACE HEAT STRESS

03-12-2014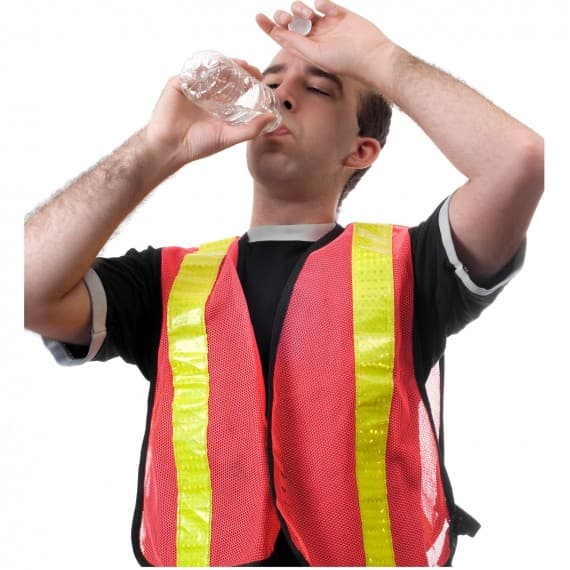 A Brisbane company has launched a revolutionary new software program that forecasts when workers are more likely to suffer from heat stress. 
Environmental firm Katestone's new software program Heat Manager can also determine how much water should be made available to workers and how to reschedule work rosters during extreme heat events.
Heat Manager is generating interest among gas and mining companies in Australia who want to minimise the impacts of heat stress, which occurs when the body cannot maintain a healthy temperature.
Heat-related illnesses include heat rash, heat cramps, dizziness or fainting, heat exhaustion, heat stroke, and a worsening of existing medical conditions.
Katestone Managing Director Christine Killip said with summer here, extreme weather would increase the likelihood of workplace heat stress incidents.
"Research has identified that the greatest number of workplace accidents occur in the hottest months, that workplace heat stress is impacting productivity and that the outdoor working environment is getting hotter," she said.
"Therefore, it makes sense that better management of heat stress in the workplace will be beneficial to not only the health and wellbeing of workers but also to the bottom line of businesses.
"At Katestone we have been providing an early warning system for weather conditions conducive to heat stress for the Australian feedlot cattle industry for over 10 years. At present our cattle are better warned of the risk of heat stress than our workers. With Heat Manager we are trying to change this."
She said temperature was just one component needed to assess heat stress risk.
"Heat Stroke can occur at surprisingly low temperatures, provided the evaporative power of the air is sufficiently reduced," Ms Killip said.
Other factors used to assess the risk of heat stress include an individual's biology, physical exertion, clothing and even hidden factors such as work culture. Due to the complexity of the phenomenon, predicting the occurrence of heat stress has been an almost impossible task until now.
"Recent advances in high speed computing, artificial intelligence and high resolution meteorological forecasting allows Heat Manager to not only predict the likelihood of heat stress, but also make recommendations to manage it. Heat Manager is the result of years of research, part funded by the federal government," Ms Killip said.
On a daily basis, Heat Manager is capable of autonomously running thousands of risk assessments for a workplace, and alerting managers to issues before they arise.
By reviewing decades of weather data for a site, and profiling individual job conditions, Heat Manager is able to build a baseline Risk Profile for a workplace, on a job-by-job basis. Heat Manager can then estimate lost work hours due to heat stress, for each worker on each job.