NEW TEAM TO TACKLE COMPLEX CUSTOMER DRIVE PROJECTS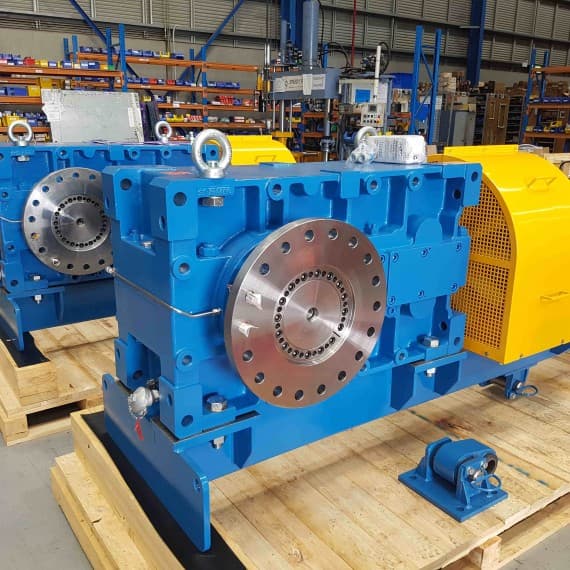 Bonfiglioli Australia has expanded its engineering and projects services with a new Customer Application Engineering (CAE) team designed to create customised solutions for complex applications involving gearboxes, motors and drives.
The new CAE team expands on the former Drives Service Centre (DSC) that has been custom-designing drives solutions for companies in industries such as mining, minerals processing, manufacturing, food and beverage, energy, oil and gas, sugar, primary industry and agriculture.
"The DSC has been operating successfully for a few years now and we're constantly looking at ways to improve our offering. The new CAE team not only designs custom-tailored drives solutions, but also has the project management tools and expertise to see a project from concept to completion," says Zoran Pajkic, CAE Manager, Bonfiglioli Australia.
"The CAE team are all experienced and motivated Bonfiglioli engineers who have the product knowledge, engineering skills and relevant software to tailor designs to specific customer applications," he adds.
Bonfiglioli's new CAE department – based in Sydney and operating throughout Australasia – works with local innovators to combine local engineering skills with the global resources required to tailor larger, sophisticated and efficient drives to the needs of individual customers.
Bonfiglioli has invested in software to enhance the capabilities of the CAE department, including Teamcenter PLM, NX drafting/3D modelling and the capability to integrate with the company's SAP system.
"Another major advantage of Bonfiglioli's Teamcenter is that we have access to existing projects and expertise from all over the world. If a heavy-duty drive solution has been created in Italy, for example, we can use the same information if we have a relevant application locally," says Pajkic.
"This global collaboration of information means that we can draw on engineering expertise of the entire Bonfiglioli organisation, which has been a leader in gearboxes, motors and drives for more than 60 years," he adds.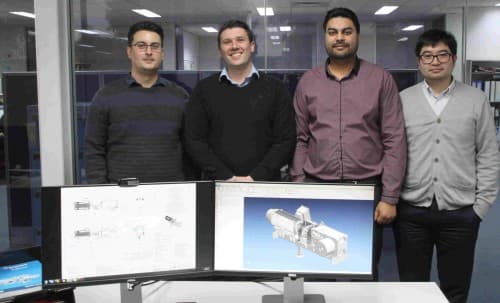 Bonfiglioli Australia's Customer Application Engineering (CAE) team: Lyndon Hobbs, Product Specialist, Zoran Pajkic, CAE Manager, Harry Singh, Project Engineer and MDS Specialist, and Junyi Feng, Design Specialist
Bonfiglioli Transmission (Australia)
02 8811 8000
www.bonfiglioli.com.au