New Taskforce on the right track: AiGroup
31-08-2010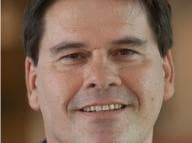 The Prime Minister's Manufacturing Taskforce is an important step forward in the development of a firm vision and strategy for Australian manufacturing, says the Australian Industry Group.  
The Taskforce met in Canberra last week to discuss a range of issues now facing the manufacturing sector.
"The Taskforce is a valuable forum linking the perspectives of employers, Government, industry associations, union representatives, academics and the CSIRO," said Australian Industry Group Chief Executive Innes Willox.
"Industry believes that the response to the current testing environment must have both short-term and longer-term elements, Mr Willox said.
Short-term is about addressing disadvantages now so the industry gets through intact and can build for a competitive future.
Longer-term success will require: 
Making our overall economy more productive
Building our management and workforce capabilities
Investing in new capital equipment
Better, more systematic and more commercially orientated applications of our science and research strengths and
Improving access to markets both here and abroad.
Mr Willox said the domestic manufacturing sector is facing a range of structural pressures. This includes the emergence of China and other rapidly industrialising countries, the high dollar, poor productivity growth over the past decade and an erosion of energy cost advantages.
"Further, industry feels that, particularly in the context of competition with businesses in Asian countries, we confront a playing field that is tilted against us, Mr Willox said.
"On top of these structural forces, there is a clear shortage of demand due to the current state of the residential and commercial construction sectors, consumer caution, sluggishness across the non-mining economy generally, and risk aversion on the part of the financial sector.
"We look forward to finalising the Taskforce's report to Government and to ongoing collaboration to ensure the manufacturing sector meets current challenges and is well positioned to make the most of emerging opportunities," Mr Willox said.