NEW START-UPS TO RECEIVE $8.5M IN GRANTS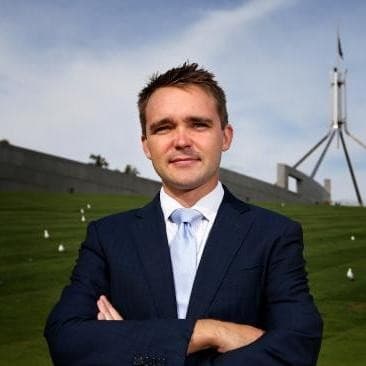 Robotic farm machines, an internet-enabled device for controlling livestock and the makers of a modular hearing aid are among 10 Australian companies to share $8.5 million in government commercialisation grants.
They are part of the November round of grant recipients under the government's Entrepreneurs' Program.
Each will receive grants of between $250,000 to $1 million for commercialisation and development of technology.
A Melbourne start-up offering "world-first" eye-tracking technology is also part of the group.
XLabs has been working on the research and development of its technology, which aims to work out what users are actually looking at on the screen.
The new interactive eye-tracking technology, which only requires a webcam, has applications in marketing, advertising and gaming.
Assistant Minister for Innovation Wyatt Roy said the latest funding offers would each of the companies to launch their cutting-edge products, services and processes into the global marketplace.
"These innovations provide real-world solutions to problems in agriculture, tourism, health and environmental spheres, amongst others," Mr Roy said.
"This support will help the recipients commercialise their ideas so they can take advantage of market opportunities and ensure their intellectual property is protected."
To date, the program has provided 85 commercialisation grants worth more than $46 million to support Australian innovation.
Projects supported include:
·     Autonomous, robotic machines for use in agriculture
·     An internet enabled device for assisting movement and control of livestock
·     The world's first modular hearing aid
·     3D holographic room technology for the leisure and tourism market
·     Greener, cheaper hull cleaning technology for marine vessels
·     State-of-the-art bone scan analysis software for bone health diagnosis and monitoring.
More information can be found at business.gov.au/entrepreneurs-programme or by phoning 13 28 46.
NOVEMBER 2015 GRANT RECIPIENTS
| Applicant Organisation | Project Title | Grant Amount (ex GST) |
| --- | --- | --- |
| Advanced Agricultural Systems Pty Ltd | SwarmFarm - The key to unlocking new farming systems | $999,712 |
| Agersens Pty Ltd | eShepherd -Internet Enabled Movement and Control of Livestock | $250,000 |
| Blamey and Saunders Hearing Pty Ltd | Taking the world's first modular hearing aid to market | $985,330 |
| Euclideon Pty Ltd | Holographic Entertainment Centres | $1,000,000 |
| GRD-Franmarine Holdings Pty Ltd | Envirocart inwater, no contact hull cleaning and total waste capture and containment | $1,000,000 |
| Osler Technology Pty Ltd | Osler Technology Clinical Performance Platform | $1,000,000 |
| StraxCorp Pty Ltd | Web-based CT Image Analysis for diagnosis & monitoring of bone health | $1,000,000 |
| The Yield Technology Solutions Pty Ltd | Improving yields in the Oyster Industry using the Internet of Things (IoT) | $957,000 |
| Wilson Pastoral International Pty Ltd | Saltbush Livestock Pellet Project | $949,954 |
| xLabs Pty Ltd | EyesDecide - Realtime eye gaze tracking web platform | $357,403 |