NEW SOLIDS HANDLING CENTRIFUGAL PUMPS FROM HYDRO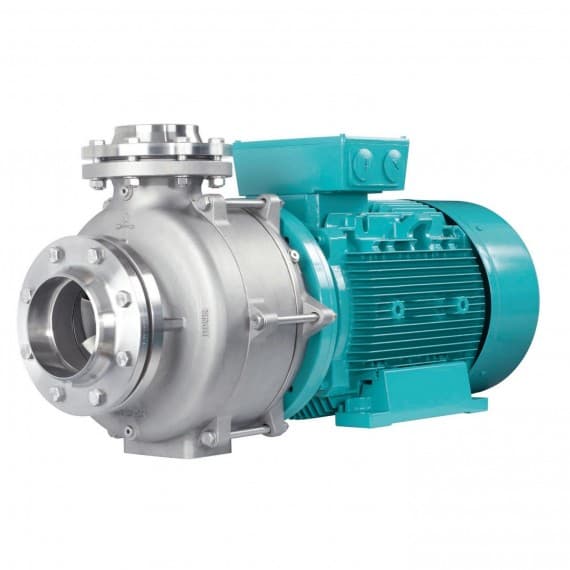 A solids handling standard (non self-priming) centrifugal pump is now available from Edur of Germany, through their Australian distributor, Hydro Innovations.
The Torque-Flow Bloc series is a close coupled pump range designed for handling waste or process fluids containing solids.
The Edur Torque-Flow series will handle spherical solids up to 80mm diameter and are available in a range of materials including "gunmetal" bronze, cast iron, ductile iron and stainless steel.
Several sealing options are also available, including single mechanical, tandem or back-to-back arrangements to handle a wide variety of pumped media. Special internal coatings are also available, including ceramic and polyurethane.
Edur Torque flow pumps are used to transfer all manner of fluids from wastewater to hot cooking oil, acids and alkalis, hot water with caustic soda, cooling water, filter feeding and many others.
These pumps have flow rates from 1.5 l/s through to 100 l/s and develop heads to 35m.
Hydro Innovations
Ph: 02 9898 1800