NEW SOLAR MANUFACTURING PLANT FOR VICTORIA
28-09-2015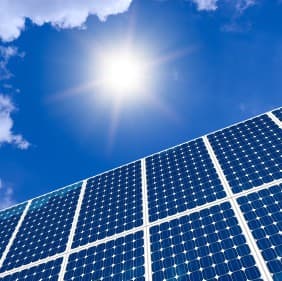 Solar technology company Raygen Resources plans to build a new manufacturing plant in Melbourne after securing an agreement to export its solar photovoltaic technology to China.
The new plant is expected to create 200 jobs.
Raygen has pioneered a technology that involves a solar photovoltaic panel installed on a tower which achieves very high levels of power output by receiving highly concentrated amounts of solar energy directed at the tower from a field of several mirrors or heliostats. Company founder Dr John Lasich pioneered a similar technology with Solar Systems, before departing the company after it was acquired by Silex Systems.
The new agreement was signed with Beijing based company JuYe Solar.
JuYe Solar has joined forces with state owned enterprise China Three Gorges New Energy Company to establish up to 500 megawatts of solar power projects using Raygen's technology.
The new contract is expected to support the establishment of a high volume repeatable manufacturing line facility for RayGen in Victoria.
This will see its workforce expand from 25 to 225 over the next five years, with jobs in engineering, research and development, high-tech manufacturing and head office roles.