NEW SOFTWARE HELPS WORKERS AVOID HEAT STRESS
19-12-2014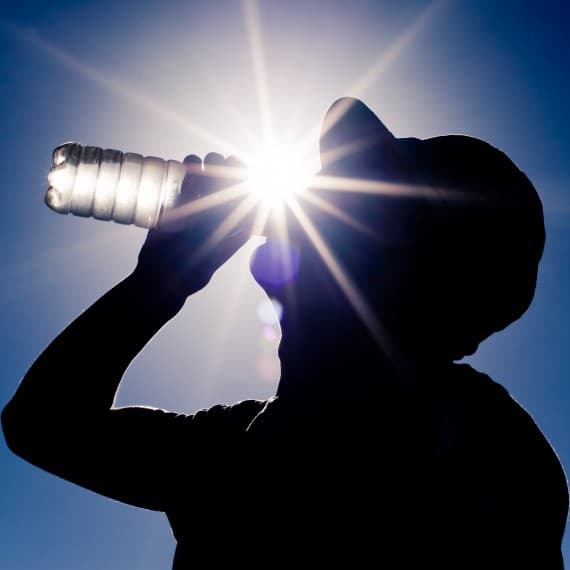 With temperatures ramping up, Aussie businesses have been warned not to put heat stress management in the "too hard basket" this summer.
Leading Brisbane-based environmental firm Katestone has revealed that poor heat stress management could result in workers getting heat-related illnesses and businesses losing money and productivity.
The company recently launched a new software program, Heat Manager, which forecasts when workers are more likely to suffer from heat stress. 
"When workers are suffering from heat stress, they are more likely to make mistakes potentially causing safety incidents," said Katestone Managing Director Christine Killip. "They can suffer from heat exhaustion, heat rash or heat cramps or become dizzy and faint. It's a health issue that should be taken seriously in the workplace."
With Heat Manager, Ms Killip said heat stress could be managed properly and, if done proactively, could reduce the costs associated with unexpected downtime.
"Understanding your level of risk can help you identify actions you can undertake in advance to mitigate the risk or ensure appropriate equipment or resources are available when needed," Ms Killip said.
There are five steps to better management of heat stress with Heat Manager:
1. Pre-summer preparation – Baseline Risk assessment
Heat Manager will generate a risk profile of your business, on a job-by-job basis, taking into factors like individual job conditions and weather data for your site. It can estimate lost work hours due to heat stress for each worker on each job.
2. Control actions – identify controls to reduce risk and/or work/rest scheduling
For each job, Heat Manager provides heat stress management controls to mitigate risk. These controls, when costed, can be weighted against estimated financial losses to build a business case for budget requisitions.
3. Daily Monitoring – determine your status level by using a Dynamic Risk Assessment
After a site's job has been profiled, Heat Manager can dynamically generate Risk Assessments for every shift for that job throughout the year. Heat Manager updates weather forecast data and conducts a new Risk Assessment every day for every job being monitored. By using a forecast of Predicted Heat Strain (PHS), Heat Manager can provide lead-time of up to seven days for identified hazards.
For each Risk Assessment, Heat Manager builds a Heat Safe Plan that calculates required water per worker, and total water per shift. The forecasts enable site managers to plan water rations when working away from running water.
4. Event warnings – keep informed via alerts and identify high-risk jobs
Heat Manager has comprehensive configuration options to send alerts to those who need to know. Allowing up to seven days lead time to implement controls or reschedule when to take breaks during a shift. Heat Manager can optimise breaks during the best times of the day and in the right duration, to minimise total break time, thereby maximising productivity.
5. Review – collect observations and adjust risk modifiers if required (take account of those "hidden factors")
Hidden factors (such as working through breaks) can interfere with an accurate estimate of heat stress risk. By measuring signs of heat stress during site inspections, Safety Officers can take corrective action to mitigate risks that may have not been picked up by a Risk Assessment. By tracking signs of heat stress, and adjusting the risk modifiers Heat Manager can keep the risk assessments accurate and up to date.