NEW SMART WATCHES MIGHT HAVE DUAL SCREENS
09-05-2016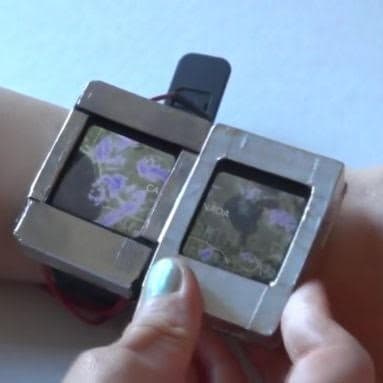 In the age of new and integrated technology, we have seen a mega computer turned into a watch. Everyone has jumped onto the wearable bandwagon and it seems to have taken off.
There have been enough reports about the wearable phenomena failing and ot being as popular as previously expected.
So now the new ideas is to add two screens. A collaboration between Teddy Seyed of the University of Calgary, Xing-Dong Yang of Dartmouth College, and Daniel Vogel from the University of Waterloo, has produced just that, a working prototype with duel screen touch screen display.
One of the screens is completely removable and can be stuck anywhere else on the other screen.
We've seen this kind of technology on things like Nintendo products.
The Doppio team will present its findings at the CHI Conference on Human Factors in Computing Systems.