NEW SMART MIRROR BY SMART GOOGLE ENGINEER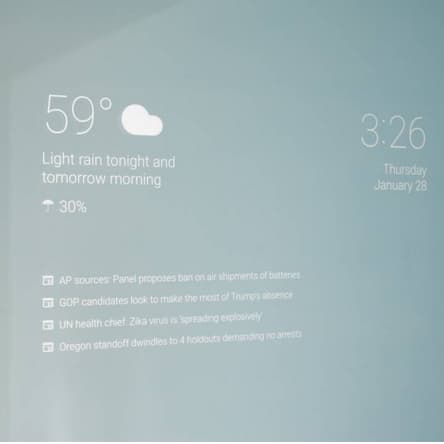 What do you do when you can't find a smart mirror? Well just like Google engineer, Max Braun, you make your own.
After being frustrated by the lack of tech, Braun made his own. Using a two way mirror, a display panel, controller board, and a bunch of other components, he was able to create a mirror that shows the current time, date, temperature and some news headlines, all running on Android software.
Although the first product looks sleek, Braun has said that he's far form finished, with new plans to add traffic, reminders and even Google Now.
At this time Braun in being very transparent about the whole process, and has said he might include photos taken during the initial phases.