NEW SIPROCESS GA700 MEASURES UP TO STANDARD
28-07-2015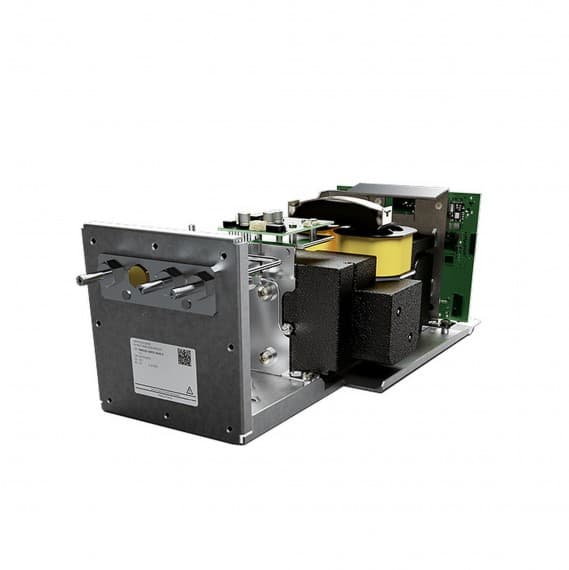 Siemens has further expanded its reputation as the complete solution supplier for gas analysis and gas chromatographs with the release of two new analyser modules for its Siprocess GA700 gas analysis system, focusing on simplicity and efficiency.
Ultramat 7 and Calomat 7 (together with the Oxymat 7 module, which is already available) users can configure flexible analytical solutions for measuring oxygen, hydrogen, noble gases or infrared-active components such as carbon monoxide and carbon dioxide.
Siemens Australia Business Development Manager Bhargav Joshi said the modular design of the Siprocess GA700 enabled fast module installation and replacement using the 'Plug and Measure' principle.
"Depending on configuration, the units can be used at temperatures up to 50 degrees Celsius, making them particularly suitable for process control and optimization in incineration plants and for quality control and process monitoring in chemical and petrochemical plants," he says.
The release of the new modules boosts the capabilities of the Siprocess GA700, the apparatus that introduced a new device concept for extractive gas analysis when launched by Siemens in 2012.
Joshi said the device comprises a base unit (including operator interfaces and customer interfaces) into which one or two modules can be integrated.
"The modules, as the actual analyzer unit, provide the sensor-based electronics including evaluation software, as well as the process connections. The influence of interfering gases can then be measured and mutually offset.
"The modular design provides greater flexibility with regard to upgrading or retrofitting since modules are automatically recognized and configured. This approach also simplifies maintenance and repair measures." 
In addition to the already available Oxymat 7 module for oxygen measurements, Joshi said users can now employ the Calomat 7 to carry out quantitative determinations of hydrogen and noble gases in binary or quasi-binary gas mixtures. Depending on the parameter settings, the measuring ranges for H2 are 0 to 0.5%, 0 to 100 per cent or 95 to 100 per cent.
"The module can therefore be used equally well both for pure gas monitoring and protective gas monitoring or for determining H2 in blast furnace or converter gases," he said.
The Ultramat 7 module carries out highly selective measurements of up to two infrared-active components such as carbon monoxide and dioxide. The unit can be integrated, for example, in measuring equipment for boiler control in incineration plants. Furthermore, the module can be used to measure the concentrations of process gases in chemical plants.
Users can configure, parameterize and start up the Siprocess GA700 using the Simatic PDM (Process Device Manager). In addition, the software tool provides functions for diagnostics and maintenance of the gas analyzer.
Siemens
Ph: (03) 9721 2000
Site: www.siemens.com.au