NEW RFID SAFETY SENSOR FROM SCHMERSAL
25-03-2015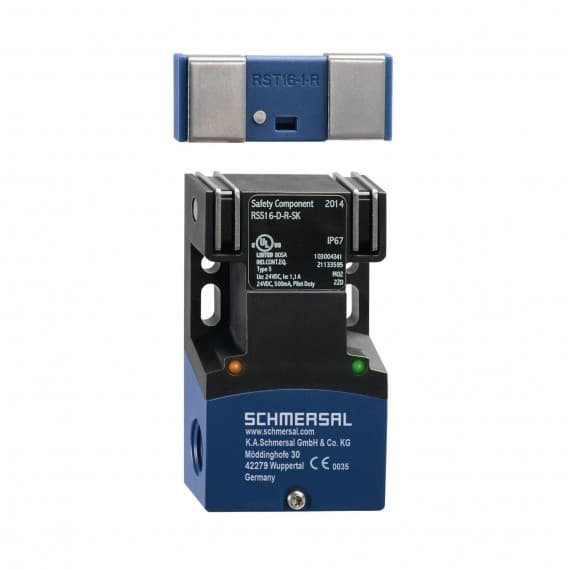 Utilising wear-free RFID technology, the new RSS16 safety sensor by Schmersal is a high-end solution to overcome limitations of electro-mechanical devices.
The RSS16, distributed by automation specialists Control Logic, shares its dimensions with the proven AZ16 electro-mechanical safety switch.
Seen as an industry standard design and is widely used all around the world, considered to be "the" safety switch. With the addition of Schmersal's RFID technology the RSS16 gives users the option of three levels of protection against defeat,
The basic version will accept any actuator of the RSS family.
Secondly users can teach an actuator to work with the one device, teaching can be repeated any number of times with a delay time between teaching cycles.
The Third and highest level of tamper resistance will only accept the actuator presented at the very first power up of the device.
Additional benefits include the possibility to approach the device from three sides, providing a high level of flexibility when integrating into the surrounding construction.
Cost effective and robust, the safety sensor can be used as a magnetic doorstop and latch up to 60N allowing the designer to forego the use of a separate stop and latching device.
Users can connect up to 31 RSS16 devices in series monitored by a single safety module all while maintaining CAT4 or PLe.
The new RSS16 can be used in existing AZ16 applications with the ability to offer increased tamper protection but still keep to a 1:1 replacement.
Control Logic
Ph: 1800 557 705