NEW RESEARCH CENTRE TO REVITALISE LOCAL STEEL MANUFACTURING
11-09-2014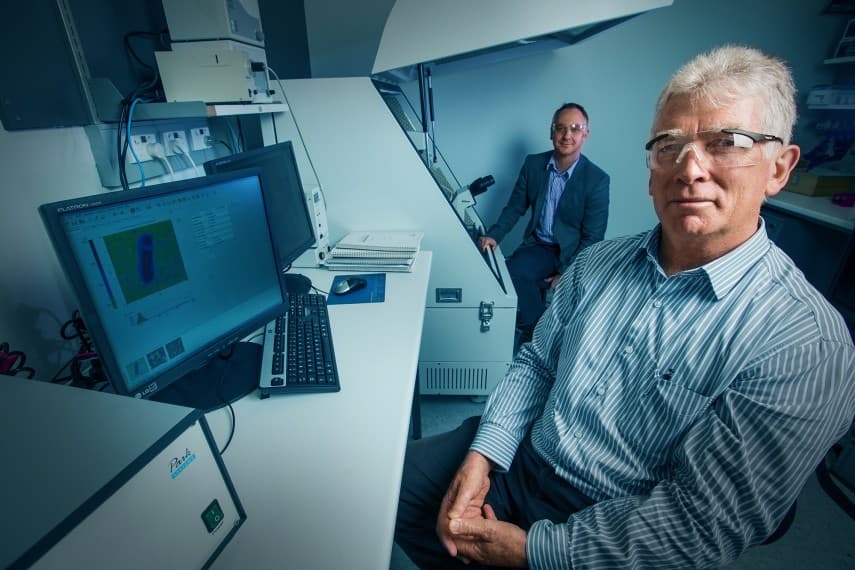 A new research hub has been launched to bring together the best and brightest scientists and engineers from Australia's steel manufacturers and research institutions.
The Australian Research Council (ARC) Research Hub for Australian Steel Manufacturing, based at the University of Wollongong (UOW), is designed to drive industry innovation and improve Australia's global competitiveness.
Researchers will embark on research and development programs that will address manufacturing techniques and processes, innovation in new products and best-practice pathways for bringing new ideas to market.
The Minister for Industry Ian Macfarlane, who officially opened the new hub at a ceremony at Parliament House last week, said: "The Australian Government is preparing a National Industry Investment and Competitiveness Agenda to set the superstructure for industry growth, in particular to encourage greater collaboration between business and researchers.
"This collaboration is essential to ensuring Australia's competitiveness in global markets and in new industries focused on sophisticated and high value-added manufacturing. Our focus must be on our areas of competitive advantage where Australia has an edge over our competitors."
The steel industry employs about 90,000 people and adds more than $8.7 billion value to the economy.
The hub will be supported by cash and in-kind industry and university investment of more than $17 million and ARC funding of $5 million over five years.
Product innovations include a project to develop a self-cleaning, anti-microbial organic coating for painted sheet steel to prevent the build-up of mould, algae and other bacteria on roofs, particularly in humid environments.
Mould and other build up can cause discolouration and eventually degrade the steel, leading to high costs of maintenance, repair and replacement. Steel surfaces with high reflectivity have also been shown to reduce energy needed to cool the building.
UOW researchers, in a long-standing collaboration with hub partner BlueScope Steel Ltd, are drawing on expertise in microbiology, surface engineering, and molecular dynamics to make paints and coatings for steel sheeting that prevent bacterial growth.
Also under development is a new roofing system that incorporates thin-film solar panels and aesthetically pleasing designs that can produce energy, heating and cooling for new Australian buildings.
The system was used to great effect in construction of the Illawarra Flame house, a retrofit project built by UOW and Illawarra TAFE students that went on to win the international Solar Decathlon China 2013.
Supporting partners in the research hub include Arrium, Bisalloy Steels, Cox Architecture, Australian Steel Institute, Lysaght, University of Queensland, University of NSW, University of Newcastle, Swinburne University of Technology and RMIT.
Steel Research Hub Director Oscar Gregory said the steel industry has had to face extremely challenging conditions since the global financial crisis.
"Now that the industry is seeing some improvement, it is timely that the Steel Research Hub brings together the combined skills and expertise of university and Industry researchers to transform the Australian industry into a position of sustainability and global competitiveness," he said.
"The hub will be a great example of university research contributing to industry and customer needs. The investment by government and industry will accelerate the pursuit of product innovations that puts Australia at the forefront of the global steel industry."
UOW Deputy Vice-Chancellor (Research) Professor Judy Raper said UOW's strong historic links with the steel industry put it in a prime position to drive the national industry.
The University began in 1951 as a division of the then NSW University of Technology established to train metallurgists, mechanical and electrical engineers and industrial chemists for the Port Kembla Steelworks.
"The hub's aim is to strengthen the industry by developing innovative products and processes that will improve its global competitiveness," she said.