NEW REPEATER SERIES CAN NETWORK FLEXIBLY AND EASILY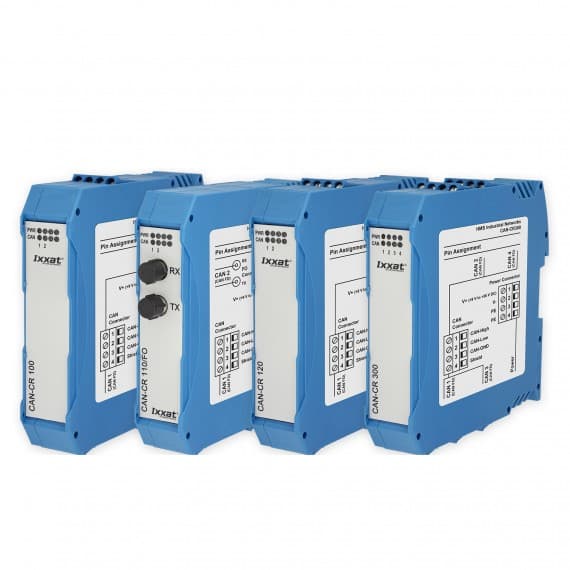 The new Ixxat CAN FD repeaters from HMS Networks, available in Australia through Global M2M, enable very flexible networking in existing CAN systems as well as in new CAN FD-based systems. The repeaters enable CAN and CAN FD components to be networked using more effective tree and star topologies, as well as allowing implementation of drop lines. No configuration is required, making commissioning and operation extremely easy.
They are available with two and four channels for copper-wired networking (versions CAN-CR100 and CAN-CR300) and for copper and fibre-optic connectivity (CAN-CR110/FO). All have a galvanic isolation of 1kV, except for the CAN-CR120/HV version, which withstands up to 3kV. With the fibre-optic version, it is possible to bridge distances with high electromagnetic interferences or design applications with very high demands on galvanic isolation.
The repeaters come with slim plastic housings for DIN rail mounting, and the CAN connection is done via screw terminals.
Global M2M
03 9338 8189
globalm2m.com.au/