NEW RB35 WASHDOWN GUN BURSTS ONTO THE MARKET
21-09-2015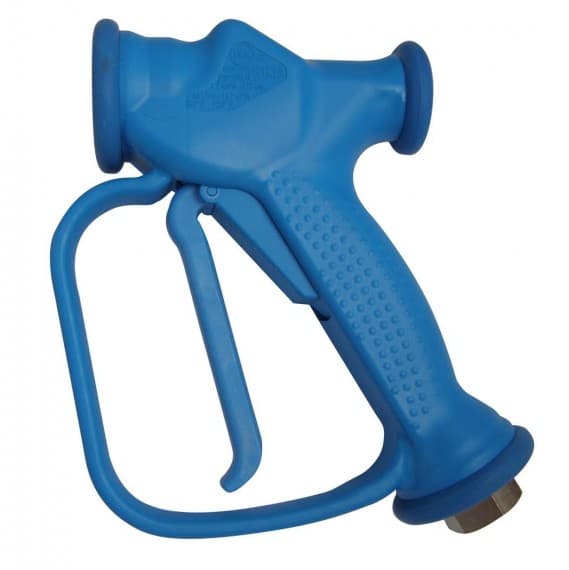 The RB35 is an ergonomic, lightweight washdown gun, made entirely of tough industrial grade plastic, and it's hitting the Australian and New Zealand markets now. 
It is the end result of three years of research, testing, and development in the Tecpro Australia labs, improving on the existing RB65 design and seeking to make the gun easier to use, and further suit OH&S regulations. 
The RB35 offers the same robust, shock resistant design as the RB65 but it has the advantage of being less than half the weight of existing guns, clocking in at only 440g. Combined with its advanced, ergonomic design and swivel inlet, the RB35 is easier for any cleaning staff to operate for longer periods without fatigue or muscle strain. 
The RB35 is completely sealed which prevents dirt penetration and stagnation, making it hygienic for use in all types of food industry applications. It is ideal for use with hot water as it has no exposed metal parts, and is chemically compatible. 
Three versions are available offering a choice of 50 or 80°C maximum temperature rating as well as a version with ½" BSP threaded outlet for attaching either washdown or foaming lances to. 
Tecpro
02 9634 3370