NEW PULS 24VDC, 20A UPS FROM CONTROL LOGIC
19-06-2015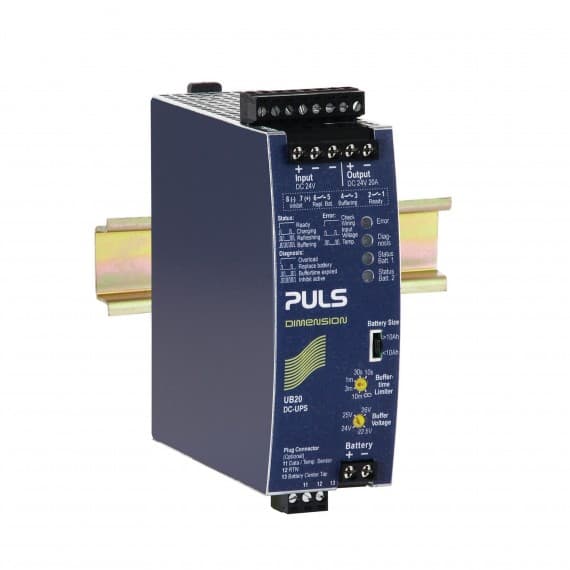 PULS the market leader in DIN rail mount power supplies have just released the UB20.241 DC UPS.
The UB20.241 has been designed to be connected on the output side of a 24 VDC power supply and back up critical 24 VDC loads such as PLCs, RTUs and HMIs in the event of a power failure.
The UB20.241 individually manages and monitors two 12V batteries that are connected in series.
When power is present the UPS charges and monitors the batteries as well isolating the 24 VDC load connected to its output from the input supply.
When it detects that power has been lost it provides output power from the batteries whilst continuing to monitor each battery.
The UB20.241 can be used with batteries that range from 3.9 to 130 Ah and in keeping with other PULS products is powerful yet compact measuring as little as 46mm in width.
Other features include adjustable output voltage in buffer mode and negligible voltage dips or overshoots when transitioning from normal to buffer mode.
The unit also has extensive diagnostic and monitoring functions.
Control Logic
Ph: 07 3623 1212