NEW POSITIONER 'ECO' SERIES FROM GEMÜ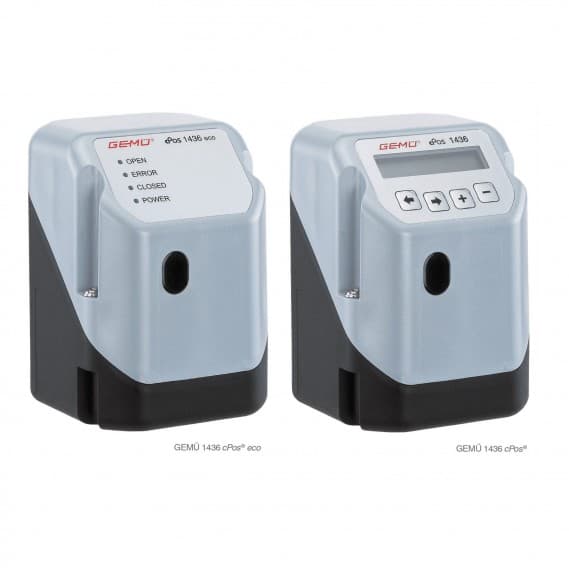 GEMÜ has added an "eco" series to its range – more specifically, an eco version of its GEMÜ 1436 cPos positioners.
The GEMÜ 1436 cPos positioner has been successfully used for many years for a wide variety of applications.
The various configuration options offer users a high level of flexibility. The positioner can also be adapted for use with third-party actuators.
The SpeedAP function can be used to make initialisation and commissioning easier, whatever the valve type.
The new GEMÜ 1436 cPos eco series offers customers the same highly reliable technology as the standard series.
By reducing the scope of its performance as well as its range of functions, GEMÜ has been able to significantly pare down the power electronics, resulting in an impressive price reduction of over 30 percent.
The "eco" series was developed in response to the requirements of customers who have no need for the full range of functions and adjustment facilities.
GEMÜ is one of the world's leading manufacturers of valves, measurement and control systems.
For more information visit: www.gemu-group.com.