Published 06-10-2020
| Article appears in October 2020 Issue
New portable hydrocarbon and water analyser for natural gas quality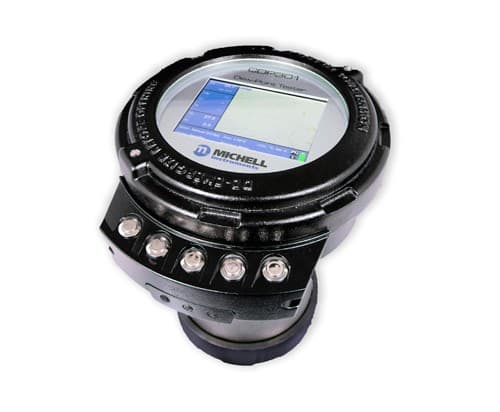 MICHELL Instruments has announced the launch of a fully-portable, manual-visual dew-point instrument that is used for quality control in natural gas processing and transmission.
 The CDP301 hydrocarbon and water dew-point tester uses chilled mirror techniques for highly accurate and reliable measurements of both hydrocarbon and water dew point.
 According to Michell Instruments, the CDP301 includes a full-colour interface which shows a magnified view of the mirror surface.
 "It is this optimised display – together with specific illumination techniques – that makes it possible to measure either water or hydrocarbon dew point and log the results."
 "Once the user has observed a layer of condensation form on the mirror surface, the temperature, pressure and dew point are recorded at the push of a button."
 "The video footage and/or still images, along with corresponding data, for multiple measurement cycles is logged for later review either on the instrument's display or on a PC."
 The CDP301 weighs just 8kg and its rechargeable battery allows up to 8 hours of use, so it can be utilised with complete confidence in remote locations where access to power is not always guaranteed.