New PM urged to 'look after small business'
31-08-2010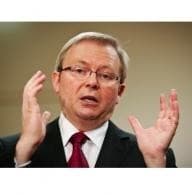 Bibby Financial Services, the world's largest non-bank debtor finance specialist, has called on the Rudd Government to put small business issues back on the agenda.
This follows the release of new data that shows a lack of business confidence and investment. 
According to credit data released by the Reserve Bank of Australia (RBA), business credit is falling behind other sectors of the economy rising by 0.1 per cent over May after increasing by 0.2 per cent in April, compared to housing credit which grew by 0.4 per cent in May and 0.4 per cent in April. Overall credit increased by 0.3 per cent for the month of May. 
In the 12 months to May, business credit only rose by 0.9 per cent. In comparison, housing credit rose by 4.5 per cent and total credit grew by 3 per cent over the year to May. Personal credit decreased by 0.2 per cent for the same period.
Gary Green, National Sales Director, Bibby Financial Services, said with a new leader in power, and an election looming, the small business sector is looking for changes. 
"Statistics clearly show that business lending is decreasing which means they are backing off from investing."
Mr Green said the government needs to listen and provide adequate policies to kick start reinvestment and activity. 
"SMEs are experiencing rising costs, a falling Australian dollar, stagnant revenues and cash-flow difficulties, he said. "Adding to this strain will be the rise in compulsory superannuation contributions to 9.5 percent from July 1. More business stimulus is necessary, otherwise we may see more job losses."
Mr Green said small businesses want to see a Federal Minister appointed that is dedicated solely to the Small Business portfolio.