NEW PERISTALTIC PUMP FOR OEM SOLUTIONS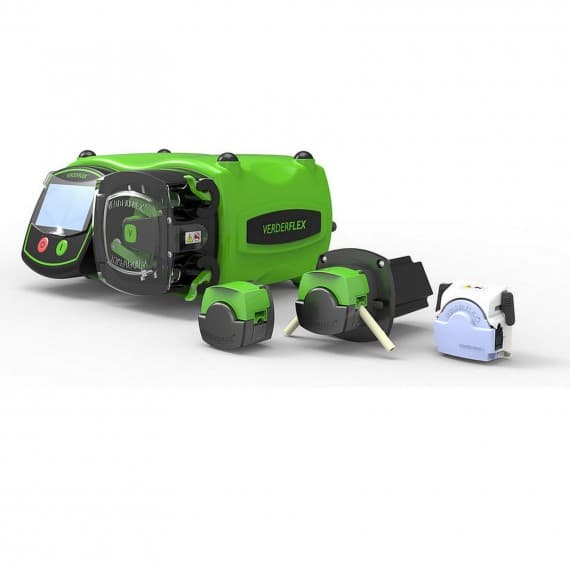 Verderflex has introduced a new style of peristaltic pump that includes an integrated stepper motor.
The new Steptronic range of pumps, available now from Global Pumps, are designed to operate either in a panel mounted configuration, or as part of a stand-alone cased OEM solution.
The integrated stepper drive is engineered to support either continuous duty or important multi-cycle OEM applications.
Units are available with flow rates as low as 0.1 ml per minute and as high as 1.31 litres per minute.
The motor provides speeds higher than 400rpm and an industry leading 4096 to 1 turndown ratio, the highest in their class.
The Steptronic contains both AC and DC power inputs and can be remotely controlled.
Many options/accessories are available for the Steptronic, such as Dual stackable heads, IP66 rated special cases, Configurable speed range, 4-20mA or 0-10V speed controls and other factory programmed custom configurations.
Steptronic has a low total cost of ownership due to its high reliability, reduced downtime and optimized performance.
Representative applications include decontamination procedures of medical equipment, pharmaceutical dosing – where precision is crucial, chlorine/pH monitoring, water treatment, bench top cross-flow filtration experiments and industrial lapping machinery.
Global Pumps
Ph: 08 8275 8000