NEW PAPER THAT CAN STORE ENERGY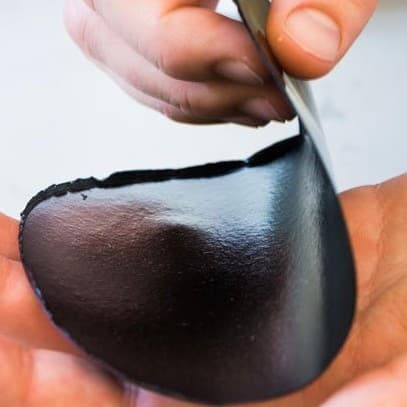 Swedish scientists have developed what they are calling "power paper", which is a thin paper like material that can store energy.
One sheet measuring 15cm in diameter and less than 0.5mm thick can store 1 farad of electric capacitance with is the same as many super capacitors.
The material looks like black paper, but has a more plastic feel, and it exhibits paper like quality in terms of flexibility, and strength.
The material is made from nanocellulose and a conductive polymer. It can be recharged after use and can last hundreds of charge cycles.
"Thin films that function as capacitors have existed for some time," said Xavier Crispin, a researcher from Linköping University's Laboratory of Organic Electronics.
"What we have done is to produce the material in three dimensions. We can produce thick sheets."
The team created the sheets by breaking down cellulose fibres using high-pressure water.
The fibres measure just 20 nanometres in diameter, and are added to a water solution containing an electrically charged polymer. The polymer then forms a thin coating over the fibres.
"The covered fibres are in tangles, where the liquid in the spaces between them functions as an electrolyte," said one of the team, Jesper Edberg.
The material sets new records for simultaneous conductivity for ions and electrons, could have a significant impact on how we store charge in small devices, and with further research might even be able to serve higher-capacity power needs.
According to the researchers, the paper is light, requires no dangerous chemicals or heavy metals, and is waterproof to boot. The one challenge is developing an industrial process to manufacture it on a large scale.