New pallet jack from Lencrow helps prevent back injuries
07-07-2014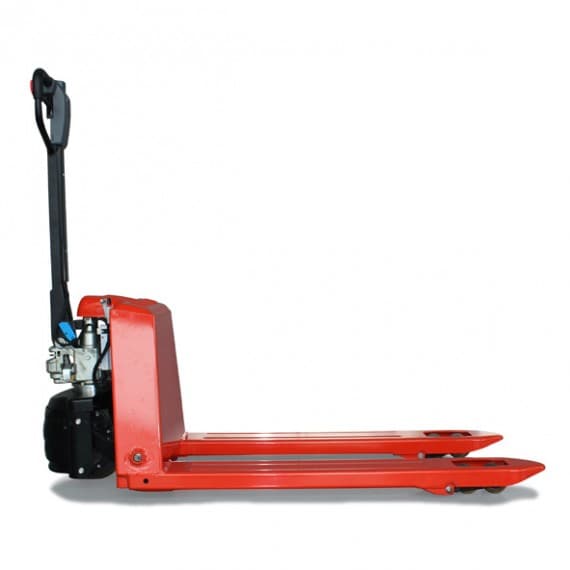 Lencrow has just lunched its latest pallet jack with power drive, offering a much safer alternative to hand pallet jacks.
The EPT20-15EJT is a pump to lift loads up to 1500kg. It is designed with 4.5mm ribbed fork high strength frame to give many years of operation.
The unit offers increased safety with less operator strain in pushing or pulling pallets and with the automatic brake the unit will not roll away on slopes if pallet is elevated. The unit has been fitted with anti skid drive wheel and auto reversing safety switch on handle.
Ross Grassick managing director of Lencrow said: "This low cost unit was not designed to replace heavy duty power pallet jacks that have much longer duty cycles. It was designed to offer low duty cycle operators a unit that will stop work place strain injuries as well as improve operating efficiency for there sites. The unit work very much like a standard hand pallet jack with addition of drive unit that offers braking."
The unit works in the same area as a standard pallet jack.
Weighing just 150kg, it is ideal for use in shops and bulky goods outlets.
The unit is self-contained with a built-in charger that can be charged at any power point.
As with all of the EP green range, they are pollution free and work with a reduced carbon foot print.
Call Lencrow Materials Handling for more information.
Lencrow Materials Handling
1300 536 276