NEW ORYX CASE PACKER ON SHOW AT PROPAK ASIA
13-06-2016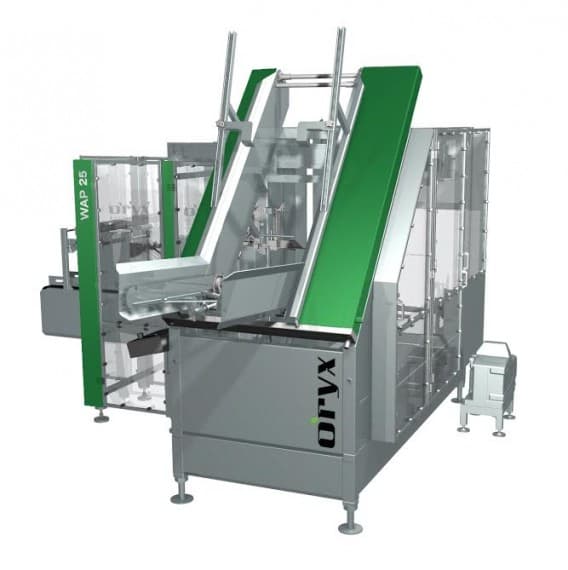 Australian packaging company Fibre King will showcase its Oryx WAP25 Case Packer at ProPak Asia 2016, which opens in Bangkok, Thailand this week.
The Oryx WAP25 Case Packer is designed to accommodate a wide range of pack styles and case configurations for any industry.
A sophisticated drive mechanism enables production rates of up to 25 cases per minute and quick repeatable changeovers.
The WAP10-25 Case Packer range gives clean and accurately squared cases, every time.
The Oryx Case Packers are designed for use in 24 hour per day production environments.
Other benefits include fully automatic operation and a maximum operating speed of 20-25 cases per minute, infeed/collation dependent.
The new product will be on display at the Fibre King stand in Hall 4 at the ProPak show from June 15-18.
The Australian Packaging & Processing Machinery Association (APPMA) will launch the first Australian Pavilion at ProPak Asia 2016.
Australian companies exhibiting inside the pavilion include HMPS, Adaptapack, Rhima, Confoil, Accupack. the APPMA and the AIP.
Outside the pavilion other APPMA Member companies including TNA, Heat & Control and Fibre King will also be exhibiting at the show.
ProPak Asia is Asia's No.1 international processing & packaging trade event for Asia's expanding food, drink & pharmaceutical industries.