New online hubs put customer at centre of electronic component ordering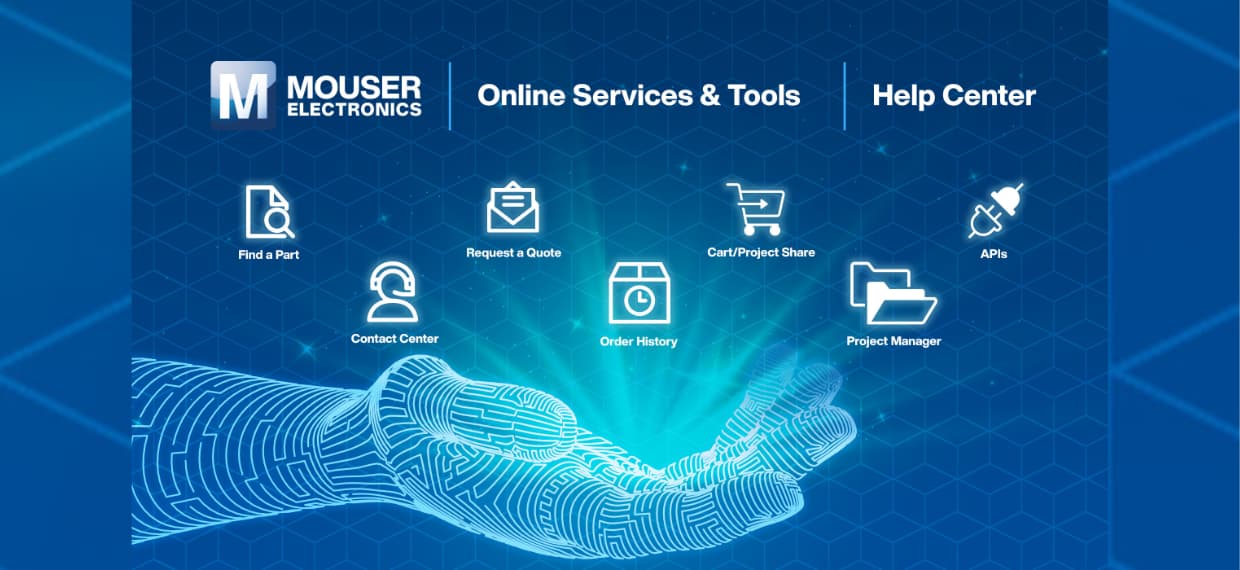 Having all the required resources in one place means that the process of product selection and ordering can be simplified and streamlined, liberating time and resources that can be better applied elsewhere in your business.
Mouser is well-known for distributing the world's widest selection of cutting-edge electronic components and semiconductors. Now, the company has rolled out a Services and Tools page featuring an impressive collection of options to make searching for, selecting and ordering products as customer-friendly as possible.
Mouser's senior vice president of Global Service & EMEA and APAC Business Mark Burr-Lonnon, said, "Mouser's commitment to a best-in-class customer experience extends beyond our wide product selection to include comprehensive online customer service resources.
Much more than a glorified search engine and ordering portal, the Services and Tools page provides powerful software that can help customers manage complex lists of parts and multiple purchases. One of the highlights is FORTE, an intelligent BOM app that allows ordering data to be imported simply by uploading a spreadsheet.
Among other handy features are basket/project sharing to simplify collaboration, and conversion calculators to take the headache out of figuring out resistor colour codes. The portal even includes an ECAD design library with access to free component symbols, PCB footprints and 3D models of products such as ICs.
Assistance always at hand
The Help Center has been redesigned to offer a comprehensive suite of customer-service options, arranged for user convenience, but not in a way that prioritises shortcuts over valuable levels of detail. Essential help functions such as creating a My Mouser account, as well as requesting a quote and searching for a specific part, are prominently located on the page.
Easily accessible from the Help link on any page of mouser.com, the searchable Help Center links to a contact page that provides forms for everything from tech support to order tracking. Other useful resources include clear and detailed step-by-step guides on how to use features of the Services and Tools page.
These two portals underline the priority that Mouser places on customer the experience, and the company's dedication to providing practical tools that optimise product selection and ordering.