NEW NHP ISO APPLIANCE INLETS WITH ADDED SAFETY
10-03-2015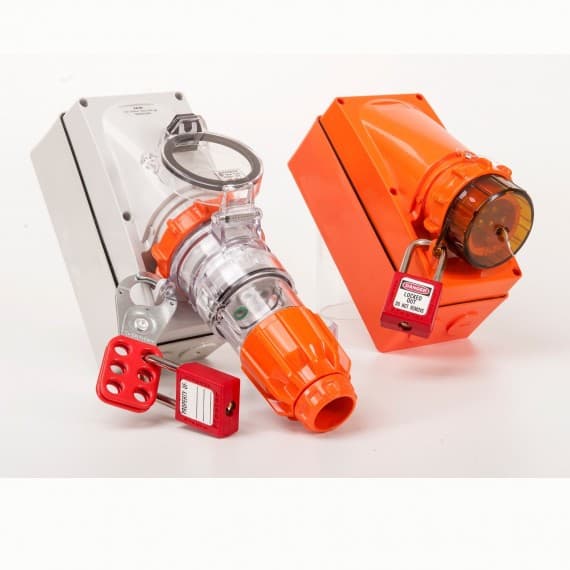 NHP has released its new ISO Appliance Inlets to complement the existing range of ISO plugs and sockets.
The new range is fully tested to comply with the requirements of AS/NZS 3123:2005 and AS/NZS 3120:2011.
The new range of round pin ISO Appliance Inlets includes as standard a unique safety lock-off feature, which prevents unauthorised connection of an incoming supply through a lockable cap mechanism.
When matched with the corresponding ISO Extension Socket range, the patented lock-off mechanism prevents the unauthorised disconnection of loads by locking both appliance inlet and extension socket together.
The unique ISO Appliance Inlet and ISO Extension Socket lock-off mechanism is suitable for use with industry standard padlock hasps of Ø 4.5mm and Ø 6.5mm.
Available in both flat and round pin configurations and ranging from 10A to 50A, the ISO Appliance Inlets are suitable for a wide variety of applications. All ISO Appliance Inlets are available in both grey and resistant orange.
NHP Electrical Engineering Pty Ltd
Ph: 1300 647 647 NHP NHP