NEW NANOBOX AND NANOPANELS PROVE GOOD THINGS COME IN SMALL PACKAGES
31-07-2015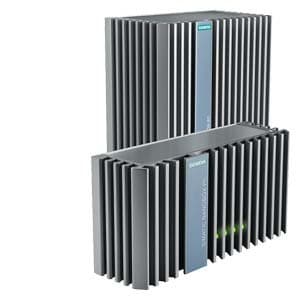 Small, tough and efficient, the Nanobox and Nanopanel PC's from Siemens make on-site computing simpler and safer than ever before, designed to operate in industrial environments and keep every byte of your data secure.
The Nano PC's contain the latest Intel dual and quad-core Celeron processors, solid state hard drives (SSD) of 80 or more gigabytes, CFast drives up to 16 gigabytes, and an optional 512 kilobytes of non-volatile memory, all packed down to the volume of a liter in the smallest models.  
They are able to resist temperatures of up to 50 degrees Celcius, severe vibrations and shocks, allowing them to operate uninterrupted in a wide range of industrial environments maintenance-free, 24 hours a day.
Designed with ease of use in mind, each Nanopanel PC has an optional PCI slot, and is equipped with a high resolution screen from 7 to 19 inches in size, with a backlight that can be 100% dimmed to suit lighting conditions and save power.
"This new generation of compact and energy efficient industrial Nano PCs offers significantly improved performance compared with the previous generation and further helps the industrial market work smarter" said Siemens Australia Digital Factory HMI Product Manager, Mark Karalapillai.
Karalapillai said the Nanobox and Nanopanel PCs were suitable not only for control, visualisation and communication tasks but also for use as data concentrator in industries such as warehousing, general machine engineering, building automation, traffic systems and industrial energy management.
With the Nanobox PC Simatic IPC227E and Nanopanel PC Simatic IPC277E have pre-installed diagnostic software for device diagnostics, and the Nanobox PCs also have four status LEDs.
These long-term industrial PCs can be configured online, and come supplied with a pre-installed, activated Windows Embedded Standard 7-E or 7-P operating system, Windows 7 Ultimate Multilanguage, and suited-for-Linux or VxWork-tested certification. 
Siemens
Ph: 0428 575 818
Site: www.siemens.com