New manufacturing role for Combet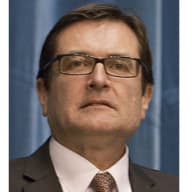 Former Labor Industry Minister Greg Combet has been appointed to South Australia's Advanced Manufacturing Council.
Mr Combet was Industry and Innovation Minister under Prime Minister Julia Gillard and retired from politics at the September federal election.
He previously held a number of trade union positions, including secretary of the ACTU from 1999-2007.
South Australian Manufacturing and Trade Minister Tom Kenyon said Mr Combet would bring a wealth of experience to the manufacturing council.
"Mr Combet has extensive experience in developing and implementing industry and innovation policy at a national level which positions him to make a significant contribution to the council's work and to SA more broadly," Mr Kenyon said in a recent statement.
Mr Combet takes up his position immediately and will serve until June 30, 2015.
The Advanced Manufacturing Council steers development and implementation of policies and programs to support the growth and international competitiveness of South Australia's manufacturing sector.
It meets every two months.