New logistics show to help boost productivity
31-08-2010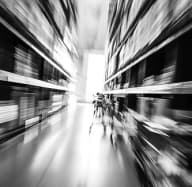 With Australian retailers and suppliers facing increasing challenges from a rapidly changing digital world, a new three-day exhibition for the logistics sector will be held in Melbourne next March.
With a strong focus on third party logistics solutions, the 3PL (Third Party Logistics) E-warehouse Management and Solutions Show is aimed at decision-makers across the logistics, supply chain, distribution, warehouse and materials handling sectors.
It will run along side the e-Commerce Conference and Expo – with a common theme of How We Connect, Buy and Supply in the Future.
The exhibitor profile includes suppliers and providers of third-party logistics services, logistics and warehouse management systems, software solutions, warehousing and materials handling equipment/services, transport and packaging systems/equipment, security systems, and order fulfilment systems.
Both shows, organised by Fair Events, will be held at the Melbourne Exhibition and Convention Centre from March 25-27.
"Successful implementation of a third-party logistics strategy is essential for any supplier in today's digital environment," said Gary Fitz-Roy, Managing Director of Fair Events.
"The 3PL Show will showcase the latest developments in this industry to both 3PL providers and to organisations looking to outsource their logistics requirements, Mr Fitz-Roy said. "Decision-makers across the logistics and supply chain sectors – including both purchasers and users of such services, and suppliers – will come together at the 3PL Show to see the latest technology and developments.
"Companies of all sizes are looking for the latest solutions in logistics and supply chain management in today's digital world, in what is an unprecedented time of change driven by technology.
"Developments such as omni-channel retailing mean that suppliers and retailers have to be increasingly flexible, proactive and responsive to the demands of their customers."
Mr Fitz-Roy said the new shows were designed so that decision-makers can quickly find the products and services most relevant to their needs.
Fair Events
Ph: 02 9452 7572