NEW LIGHTWEIGHT SAFETY BOOTS FROM ASCENT FOOTWEAR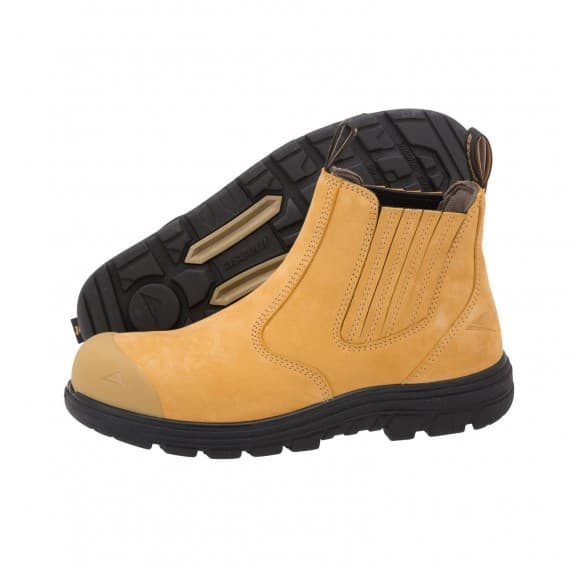 Ascent safety boots have been updated to create a lighter, more stable boot with an athletic and supportive fit.
These tough new boots are ready to take on any terrain you can throw under them.
Brisbane based Ascent is an Australian owned footwear company, well known for its extensive range of school, executive and work shoes.
So when the brand decided to venture into safety boots they had a firm foundation of knowledge ready to go. This enabled them to create a range of highly functional, yet comfortable safety boots.
Like any good company that values quality and innovation, Ascent decided to start development of their updated safety range immediately after the success of their first release. They wanted to continue to improve the safety boots by packing them full of function without compromising on comfort.
A recent footwear review in Pro-feet Podiatry described Ascent safety boots as: "The most comfortable and functional safety boots in 2015!"
Ascent was motivated to develop a safety boot that was slip resistant, supportive and comfortable in response to the high number of workplace injuries.
In Australia, 1 in 5 workplace injuries involve feet or lower limbs.
With this in mind safety boots from Ascent are constructed on running shoe technology, providing all day comfort and superior torsional support.
Their safety boots feature an exclusive Comfort Zone incorporating a super lightweight direct injected PU midsole featuring Poron® Performance Cushioning and Insulon which absorbs shock that over time can cause bone and muscle trauma. The lining is thermal regulating Drilex® lining that wicks out moisture to keep your feet dry and comfortable.
Their range includes a number of standards approved safety boots with or without a zip, slip on with protective leather fingers, water resistant, executive and jogger styles.
Ascent can supply directly to large companies and offers a nationwide professional fitting service.
By purchasing an Ascent safety boot you can have the peace of mind that you are covered on industry standards, as the complete Ascent safety range has passed all of the Australian and New Zealand safety standards with an approved airport friendly composite safety toe cap to protect your foot against injury.
Pre-ordering is available now online or purchase in-store from November 1. Check the Ascent website for store locations.
Ascent Footwear
Ph: 07 3265 5660