NEW LED WEARABLES TO ACT AS BODILY NOTICE BOARD
20-04-2016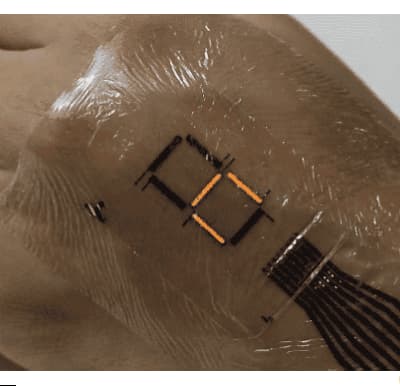 In the newest move in wearable technology, researchers at Tokyo have developed a wearable electronic display, at the thinnest at 3 micrometres thick, 13 times thinner than a human hair.
In creating these LED screens, the researchers have overcome some of the challenges that have arisen in the past.
These LED's produce a lot less heat than others, an important feature when applied directly to skin, and with less power being used, the battery lasts longer too.
Problems in the past revolved around air exposure. The researchers at the University of Tokyo used a protective, passivation layer, in the display that holds everything together but protects the inner workings from outside factors.
"The coating kept out oxygen and water vapour well enough to keep a light working for 'several days'," says Robertson.
 As the team reports in Science Advances.
The main use of such a thin wearable technology is its potential to replace fitness trackers and medical sensors. Tracking different bodily levels and alerts you when there's anything to know.
"A worker will be able to have building plans or an electrical diagram displayed on their skin without carrying heavy devices," one of the team, Takao Someya,told New Scientist.