NEW LASER HQ PROVIDES TIGHT FOCUS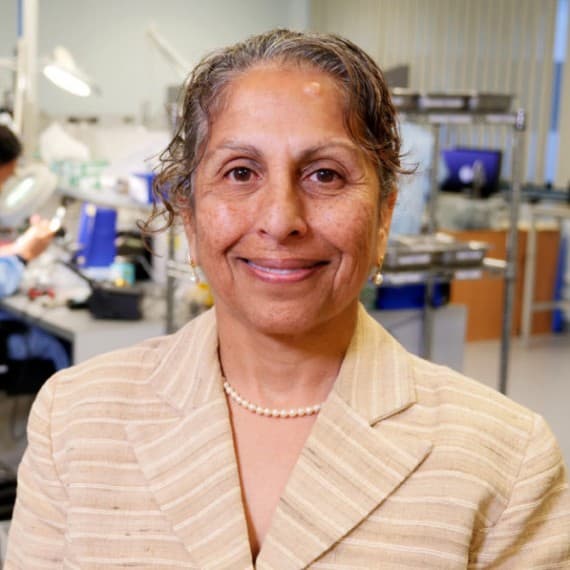 Ellex Executive Director Dr Meera Verma at the company's new headquarters.
Ellex is a global leader in medical devices for the diagnosis and treatment of eye disease, and its new 2.18 hectare facility in the northern suburb of Mawson Lakes allows its machine shop, clean rooms and administration to be co-located for the first time.
A major feature of the new headquarters is the Controlled Environment Room (CER), which is a state of the art, dust free space where the lasers are built to eliminate any risk of contamination.
Early indications have already shown measurable reductions in costs and manufacturing time per unit, without any risk of compromising the quality and reliability of products.
Ellex already sells its laser and ultrasound systems in more than 100 countries and has offices in the United States, France, Germany and Japan. It operates across five areas of eye health: glaucoma; diabetic eye diseases; secondary cataracts; age-related macular degeneration; and, vitreous opacities, which are commonly know as eye floaters.
Executive Director Dr Meera Verma said Ellex almost doubled the laser and ultrasound side of the business between 2013 and 2017 and was experiencing remarkable growth – from 10,000 units to 50,000 units a year – with its illuminated, micron-scale microcatheter iTrack.
"The largest area we have an opportunity to expand into is glaucoma because we've got unique combination of products – we're about the only company in the world that has a laser and a catheter to treat glaucoma," Dr Verma said.
"The new facility positions us well and has given us the capacity to grow and explore a number of other opportunities on the global stage... We also have co-located our machine shop, which really improves the input of our machine shop into what we do, it allows us to actually consider swapping out imported parts for locally produced components and that has huge potential for assisting our profitability as well as our market reach."
Dr Verma said while products for the treatment of glaucoma were the company's biggest seller, there was a significant opportunity for growth in the area of age-related macular degeneration, and Ellex is developing a new product that is due to finish a three-year clinical trial in 2018.
"It's a very gentle laser and it help rejuvenate cells in the retina that have been affected by macular degeneration to help people recover their sight and stop it from getting any worse," she said.