| Article appears in August 2021 Issue
New jobs sectioned and government grants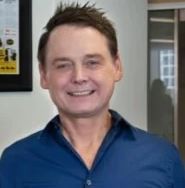 Industry Update Media is excited to announce that from the August/September 21 edition, we published a dedicated employment section in Industry Update Magazine and on our Manufacturing Search Engine.
Like most businesses, Industry Update has at times struggled to find the right people - or any people for that matter, via specific employment sites. Many businesses are also inundated with responses from applicants that have no qualifications or are over-qualified.
Manufacturers generally require staff that have a specific set of skills and qualifications but finding such people can be costly in both time and resource so what better place to advertise manufacturing positions vacant than in Australia's leading manufacturing media platforms!
I am also over the moon happy to see that the Morrison government has kept their word and are now rolling out grants for manufacturers. Please see an extract from the minister's column on page 10.
To turbo-charge our economic recovery, applications have now opened for funding under the $800 million Manufacturing Collaboration Stream, the largest element of our $1.5 billion Modern Manufacturing Strategy.
Grants under another key element of the Strategy – the Supply Chain Resilience Initiative – have also opened, with $50 million available in the first round.
The Manufacturing Collaboration Stream is providing funding of between $20 million and $200 million to cover up to 33 per cent of eligible expenditure for industry-led projects across the six National Manufacturing Priority areas.
Funding from the Stream will back projects that encourage private sector investment and create jobs through collaboration between businesses and with researchers. See page 10 for the full article.