New IP course for packaging industry
31-08-2010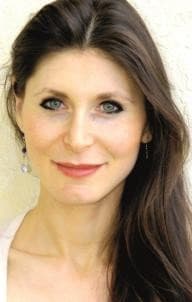 Sharon Givoni … expert advice
The Australian Institute of Packaging (AIP) will conduct a half-day training course on Intellectual Property, Packaging and Labelling (Legal) in Victoria.
The course, to be held in the Melbourne suburb of St Kilda on Wednesday, October 10, will be presented by Sharon Givoni, an experienced Intellectual Property lawyer.
The course will provide an overview of important considerations relating to packaging, labelling and Intellectual Property laws. It will be an interactive session that will also provide an opportunity for attendees to discuss legal packaging and IP concerns that arise in their own businesses.
Attendees will workshop vital issues relating to packaging and labelling, particularly when  when making packaging claims.
Laws that affect packaging, labelling, advertising, design and promotion of products and how they interact with one another will also be discussed.
This includes:
Mandatory product-specific labelling standards
Protecting the visual appearance of your packing including shape and configuration 
Trade mark and brand protection
Copyright: how close is too close?
Misleading and deceptive labelling and how to avoid it 'Green' and recyclable claims
The course will also cover recent case studies based on real life scenarios, highlighting potential legal complications that can arise from inadvertently breaching the law.
It is a must for anyone in the packaging industry ranging from manufacturers of packages, brand managers, retailers, product developers and businesses that market products would benefit from attending this course. The issues will also be relevant to importers and retailers.
To book a place or for more information email: info@aipack.com.au for a booking form or log on to www.aipack.com.au