NEW I/O MODULES FOR EXTREME CONDITIONS
27-01-2015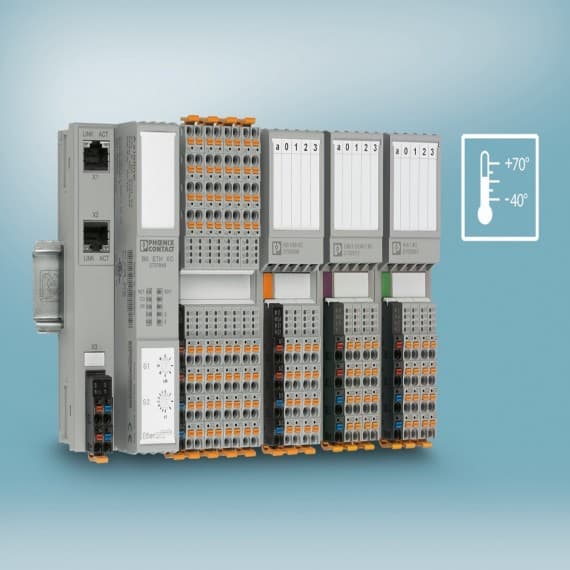 The Axioline F I/O system from Phoenix Contact for signal acquisition in the control cabinet now includes versions with an extended temperature range of -40°C to 70°C.
The robust modules with the XC (extreme conditions) extension are based on standard versions.
In addition to bus couplers, they also include digital and analog input and output modules as well as a range of function modules.
The PCBs used are coated with a special paint, which improves their resistance to moisture and corrosive gases.
This means that the new XC versions are ideal for use in applications with harsh ambient conditions, such as wind power plants or solar parks in regions with extreme climates.
The new XC versions follow in the footsteps of the complete Axioline F I/O system with particularly high immunity to interference up to 8kV, rapid signal acquisition, and a highly robust design.
This means they can handle mechanical loads such as shocks up to 30g.
Phoenix Contact
Ph: 02 9526 4904