New international standards for product recalls
31-08-2010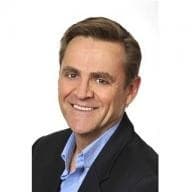 Two vital new international standards for product safety and recall have been developed to help reduce the risk of consumers being injured by unsafe or dangerous products.
The new standards were prompted by a need to further protect consumers following recent problems with tainted food, drugs, toys and other consumer products.
It was found that design problems, defects and inadequate safety information for consumer products are associated with many injuries.
When incidents occur, the lack of standard product identification and traceability often becomes a limitation for effective corrective action.
The new standards, developed by the International Organisation for Standardization, reflect the growing demand for standards in the field of consumer protection.
The ISO says governments that adopt or reference the standard in their regulation will be in a better position to define which products it should apply to.
The first standard, ISO 10377:2013 Consumer Product Safety – Guidelines for Suppliers, provides universally applicable guidance and practical tools to identify, assess, eliminate or reduce potential safety risks before the products enter the market.
According to the ISO its use should result in fewer injuries.
It should also increased consumer confidence, provide an benchmark for accessing international markets, supplement existing regulations, offer a systems approach to product safety, level the playing field, educate suppliers and reduce costly product recalls.
The second standard, ISO 10393: 2013 Consumer Product Recall – Guidelines for Suppliers, provides guidance on how to establish, implement and manage a consumer product recall program.
ISO 10393 helps organizations plan and execute timely and cost-effective recall programs.
It also assists to minimize legal risks, protect consumers from unsafe or dangerous products, and build customer satisfaction and loyalty.
Mr Steve Hather, Managing Director of RQA Product Risk Institute was an active member of the international working group that developed the new Standard for Product Recall, ISO 10393. 
"The guidance standards will help SMEs to better manage their product safety programs," Mr Hather said.
Mr Hather said all RQA Institute training courses are now fully aligned to the new International Standard.
"Our Certified Product Recall Coordinator program provides recall coordinators with the knowledge and skills they need to facilitate a complex recall, he said.
"And they can build an effective product recall and crisis management program for their companies."  
RQA also offers a Product Recall Plan Template for those that just want to get an effective and compliant plan in place. This includes an online course that provides consumer goods companies with a sound starting structure for a fully compliant product recall plan.
For more information visit: www.rqainstitute.com