NEW INTERN PARTNERSHIP TO ACCELERATE WA DEFENCE INNOVATION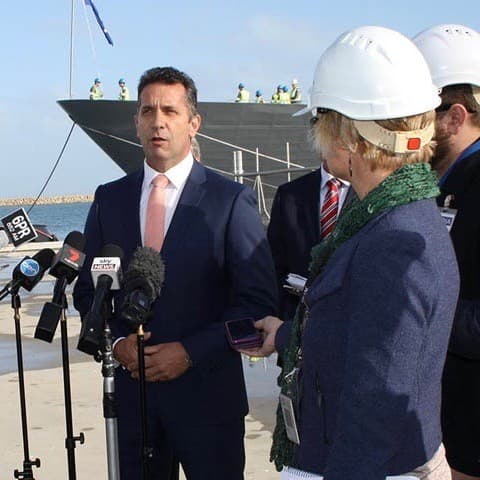 Paul Papalia, WA Defence Issues Minister at the launch
A $230,000 partnership between the Australian Mathematical Sciences Institute's APR.Intern programme and Western Australia's Defence Science Centre will give STEM PhD students experience in defence innovation.
The programme, announced by WA Defence Issues Minister Paul Paplia at launch of the Centre, will see 10 students placed into short-term, SME-led defence innovation projects.
With a focus on engaging WA small business in defence innovation, eligible industry partners will receive a $10,000 subsidy. The internships are supported by the Australian Government, including a 50 per cent rebate towards industry internship costs through its National Research Internship Programme (NRIP). 
Institute Director Professor Tim Brown welcomed the opportunity to partner with the Centre to provide students with the opportunity to develop industry skills while helping drive real-world defence innovation.
"We are excited to open this powerful platform for Western Australian universities to complement specialist PhD training with defence industry experience while delivering real-world innovation solutions," he said.
APR.Intern Director Gary Hogan said the placements were a welcome boost for WA's small business sector and a positive step towards realising the objectives of the NRIP.
"Contributing to the delivery of NRIP, the placements under the APR.Intern programme will allow SMEs to cost-effectively tap into specialist research talent with unique skillsets to advance Western Australian defence innovation," he said.
Paplia said the partnership would contribute to the State Government's support for small-business-led defence innovation and ongoing efforts to secure the state's STEM future.
"This partnership will foster essential research-industry collaboration, accelerating WA defence innovation and building STEM capability to position the state as a global innovation leader," he said.