New innovative packaging solution for one of Europe's largest producers of spreadable cheese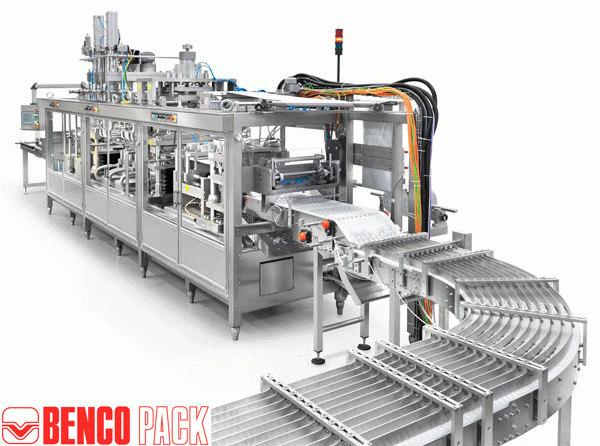 Benco Pack SpA of Italy, a leading supplier of Aseptic Form Fill Seal machinery, has recently installed a Minpack 12 packaging machine for one of Europe's largest manufacturers of spreadable cheeses.
The Benco Pack Form Fill Seal Pack Line will produce thermoformed 40g portions of herb flavoured cheese spread starting from a multi-layer plastic film reel, with an output of 21,000 containers per hour. The machine has the flexibility to dose four different flavours simultaneously and can vary the cutting configurations directly via the operator panel.
The machine utilises an ultra-clean execution that includes a tunnel in overpressure of sterile air that protects the product filling phase and the sanitation of the lid film via a new generation high performance UV lamp. The dosing unit body is heated by recirculation of hot water to ensure the product is maintained within the suitable filling condition.
Bencopack offers Form-Fill-Seal systems for mini-portions, single and thermoformed cups, in Hygienic, Ultra Clean and Aseptic versions, for  Dairy products including milk, cream, butter, yoghurts and desserts. Baby Foods, Water, Juices, Fruits, Jams, Pastes, Spreads, Honey and similar products.